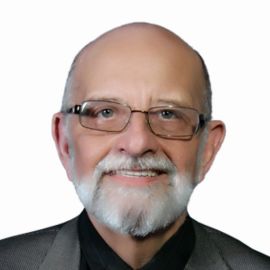 An internationally recognized expert in energy policy, finance, risk assessment, and geopolitical security, Dr. Moors is president of ASIDA, Inc., a global consulting firm. In 1990, ASIDA began operations in the USSR and now provides services to projects and clients worldwide. He has also served as executive managing partner of Risk Management Associates, International, LLP, an international management advisory and training service, and partner in Warsaw-based United Gas Services (UGS), a provider of technical, advisory and management services to the Polish and European shale gas industries.
From 2010 until 2020, he directed Oil and Energy Investor, a twice-a-week advisory, the monthly Energy Advantage and weekly Energy Advantage Portfolio Update, as well as the investment alert services The Energy Inner Circle and Micro Energy Trader. At their height, these services encompassed almost 600,000 subscribers worldwide.
From 1998 until 2013, Dr. Moors was contributing editor to the two leading post-Soviet oil and gas publications – Thomson Reuters' Russian Petroleum Investor and Caspian Investor. He has directed the Russian/Caspian Special Projects Initiative – an electronic network of over 900 specialists in Russia, Central Asia, Europe and North America designed to provide rapid response advisories on developments in the former USSR – and has provided specialized advisories to Wall Street analysts, as well as investment, hedge fund, capital and asset managers worldwide.
Dr. Moors retired from his university positions – Professor in the Department of Political Science and the Graduate Center for Social and Public Policy at Duquesne University, where he was also Scholar in Residence at the Institute for Energy and the Environment – at the end of 2013.
He has advised 29 world governments (Australia, Azerbaijan, Bahamas, Botswana, Brazil, Canada, China, Ecuador, France, Ghana, Greece, Iraq, Kazakhstan, Kenya, Kurdistan, Malaysia, Mexico, Morocco, Nigeria, Papua New Guinea, Poland, Russia, Serbia, Uganda, Ukraine, United Arab Emirates, U.K., U.S., and Uzbekistan), governors of several U.S. states, premiers of two Canadian provinces and has been a consultant to private companies, financial institutions, civic movements/organizations and law firms in 32 countries. He has served as an expert witness/consultant to firms in Chicago, Houston, London, Montreal, Moscow, New York, Philadelphia, Los Angeles and Toronto on cases involving a range of issues, including: retail pricing of oil products; crude and oil product contract, trading, representational duties/responsibilities; production/resource evaluation and assessment; oil field, petrochemical, transport installation and contract liability; strategic risk assessment planning and application; technical assessment of export taxation; patent infringement; equity and debt valuation; and oil equipment/technology transfer.
Dr. Moors has appeared over 2,600 times as a featured television, radio and media commentator in North America, Europe and Russia—including ABC, BBC, Bloomberg TV, Canadian CBC, CBS, Chinese CGTN, CNBC, CNN, Fox Business Network, NBC and Russian RTV, REN, and STS networks.
A prolific writer and lecturer, his over 3,400 professional/market publications and over 800 private/public sector presentations and workshops have appeared in 47 countries.
He is a leading "go-to" consultant for public and private sector entities addressing geopolitical developments impacting policy and security concerns. In addition to a range of energy-related topics, he has most recently advised on US-Chinese trade disagreements, fallout from the Iranian sanctions, the Saudi-Qatari diplomatic impasse, instability in Venezuela, and the South China Sea crisis.
Dr. Moors is particularly known among policy makers for providing targeted political, market and risk assessments in crises or rapidly changing environments. He began his professional career in counter-intelligence. Until revisions in U.S. policy, Dr. Moors was slated to be the deputy director of the Iraq Reconstruction Management Office (IRMO) in Baghdad. His first degree (at age 16) was a B.S. in theoretical physics. Subsequent A.B., M.A. and Ph.D. degrees were obtained in political science and public policy.
Speech Topics
---
Meeting the Oil Challenge
The price of crude oil reached $147 a barrel in mid-2008 only to collapse to less than $40 before the end of the year. The volatility about to come, however, will be even greater. With crude oil, gasoline, diesel, jet fuel and heating oil exhibiting unparalleled instability, availability and pricing of oil products have become major national concerns. The effects extend well beyond the pump. Economic prospects, employment, national security and the American way of life are at stake. In a highly engaging presentation, recognized international oil authority Dr. Moors answers the following questions:
How much oil is left

Why oil prices are so volatile

What the public and the government can do about it
The Future of Natural Gas
Recent breakthroughs in the development of new natural gas sources, combined with rising concerns about the environment and energy security, have significantly changed the energy outlook. Both in North America and abroad, prospects are rising for a new gas age, one in which the U.S. may be self-sufficient for a least a century. Drawing upon his extensive experience and major briefings presented worldwide, Dr. Moors provides both general and specialist audiences with the latest developments, prospects, and concerns. Among the major issues addressed are:
How shale gas, coal bed methane and tight gas transform the energy balance

Why the U.S. leads the world in these new developments

The impact on energy, economic and policy choices worldwide
Protecting Integrity: Avoiding Risk in the Global Marketplace
Developing and implementing an integrated plan to combat global market risk is an essential component of any organizational plan, especially during the current unstable market. Yet, less than 20 percent of corporations or public sector entities have any risk-management approach to protect reputation. Without a plan, organizational identity is in jeopardy and that could prove fatal. As executive managing partner of Risk Management Associates International, Dr. Moors has pioneered innovative and interactive strategies to manage reputational risk. In his presentations, workshops and seminars for corporate and government leaders worldwide, he shares the following:
How to develop successful risk management strategies

What risk factors need to be integrated into an international market plan

Why reputation is not a tradable commodity
Related Speakers View all
---
Sarah O. Ladislaw

Co-Director and Senior Fellow, Energy and National S...

Amy Myers Jaffe

Chair of the World Economic Forum (Davos) Global Age...

Robert Bryce

Energy Expert, Veteran Journalist & Acclaimed Author

Ian Bremmer

Political Scientist, Author, Entrepreneur & Lecturer

Muhammad Yunus

Nobel Peace Prize Laureate & Founder of Grameen Bank...

Joseph Stiglitz

American Economist, Professor at Columbia Universit...

Richard Florida

Leading Urbanist, Economist & Author of "The Rise of...

Bill Richardson

Former Governor of New Mexico; Former U.S. Energy Se...

Jeremy Rifkin

Leading Global Technologist, Futurist, Authority on ...

Geoff Colvin

Editor & Columnist at Fortune Magazine; Author of "H...

Peter Diamandis

Founder & Executive Chairman of the XPRIZE Foundatio...

Jim Carroll

One of the World's Leading Global Futurists, Trends ...

Todd Buchholz

Former White House Director of Economic Policy & CNB...

Geoffrey Moore

Organizational Theorist, Management Consultant & Author

James Canton

Futurist, Author & Visionary Business Advisor

Barry Asmus, PhD

Senior Economist with the National Center for Policy...

John D. Hofmeister

Founder and CEO of Citizens for Affordable Energy, F...

Parag Khanna

Leading Geo-Strategist & Author

Anil Gupta

Leading Expert on Strategy, Globalization and Emergi...

Jason Schenker

Top-Ranked Economist, Best-Selling Author & Presiden...
More like Kent