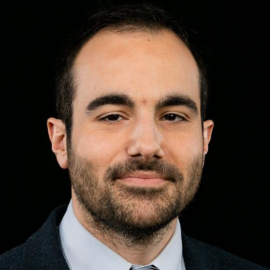 Kevin Allocca is the head of culture and trends at YouTube, where he tracks popular video phenomena and manages trending content initiatives. He is YouTube's expert on the intersection of web video and global culture, and is often cited in the press on subjects of virality, popularity, and breaking news. His TED Talk on "Why Videos Go Viral" has been watched over 2 million times and he has been a keynote speaker at festivals and industry events all over the world. His upcoming book Videocracy, which explores YouTube's most interesting trends and the impact of video on our culture, will be published by Bloomsbury in January 2018.
Keynotes by Kevin Allocca examine the 21st century phenomenon of web-based stardom and the essential components that create a viral video. As the Trend Manager for YouTube, a web-based video platform, Allocca possesses an internal insight, as both a professional and an individual passionate about videos, into what makes a video a viral phenomenon among the masses.
Before this position, Allocca was an editor at TVNewser at mediabistro.com and an editorial assistant at 236.com as a part of Huffington Post. In terms of his education, Allocca attended Boston College before joining YouTube.
Using clips for society's favorite viral videos, keynotes by Kevin Allocca discuss what makes YouTube videos attractive to the masses and as a result viral video phenomenas.
Related Speakers View all
---
Joe Sabia

Head of Development at Conde Nast Entertainment, Dir...

Jon Steinberg

Founder & CEO of Cheddar; Former President & COO of ...

Rachel Fine

Howard Stern Show / Watch Rachel on Howard Stern's "...

R "Ray" Wang

Founder, Chairman & Principal Analyst at Constellati...

Sir Richard Branson

Businessman & Founder of Virgin Group

Avi Rubin

Professor of Computer Science & Technical Director o...

Amy Jo Martin

Author, Speaker, Founder/CEO, Podcast Host & Innovat...

Peter Hinssen

Cloud Computing & Technology Expert, Thought Leader ...

Gary Hamel

Internationally Renowned Expert on Business Strategy...

Prerna Gupta

Serial Entrepreneur; Investor & Author; Founder & CE...

Wingham Rowan

Founder of social business Slivers-of-Time, which ru...

Dr. Heather Knight

Creative Inventor & Specialist in Human-Robot Intera...

Leslie Dodson

Reporter & Videographer Covering International Finan...

Igor Beuker

World Authority on Marketing and Media

Richard Florida

Leading Urbanist, Economist & Author of "The Rise of...

Dan Ariely

Behavioral Economist; Professor at Duke University; ...

Marc Simons

Co-Founder of Giant Spoon

Michael Rogers

MSNBC's 'The Practical Futurist' & Technology Expert

Parag Khanna

Leading Geo-Strategist & Author

Daniel Burrus

Technology Futurist, Business Strategist & Hall of F...
More like Kevin