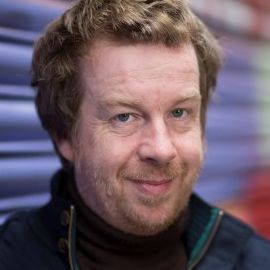 Kevin Barry
Award-Winning Writer, Known for "City of Bohane," & "Beatlebone"
Kevin Barry is an Irish writer. He is the author of two collections of short stories, and the novel "City of Bohane," which was the winner of the 2013 International IMPAC Dublin Literary Award. His 2015 novel "Beatlebone" won the 2015 Goldsmiths Prize and is one of seven books by Irish authors nominated for the 2017 International Dublin Literary Award, the world's most valuable annual literary fiction prize for books published in English.
In 2019 he made the Booker Prize longlist with his book "Night Boat to Tangier." The Booker Prize is the leading literary award in the English speaking world, which has brought recognition, reward and readership to outstanding fiction for over 50 years. It is awarded annually to the best novel of the year written in English and published in the UK or Ireland.
In 2007 he won the Rooney Prize for Irish Literature for his short story collection "There are Little Kingdoms." In 2011 he released his debut novel "City of Bohane," which was followed in 2012 by the short story collection "Dark Lies the Island." Barry won the International IMPAC Dublin Literary Award for his novel "City of Bohane" in 2013.
In November, 2015 "Beatlebone" won the £10,000 Goldsmith's Prize that aims to reward British and Irish fiction that breaks the mold or extends the possibilities of the novel form.
Barry was the Ireland Fund Artist-in-Residence in the Celtic Studies Department of St. Michael's College at the University of Toronto in October 2010.
Books
---