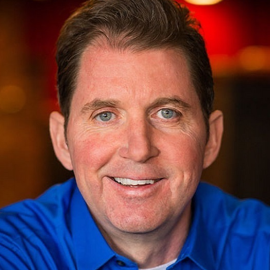 Kevin Brennan is an American stand-up comedian and writer. His writing credits include Saturday Night Live and Sports Show with Norm Macdonald. He has appeared numerous times on Late Night with Conan O'Brien, Late Show with David Letterman, Last Call with Carson Daly and Red Eye w/Tom Shillue. He can also be seen in a half-hour HBO stand-up special for the series One Night Stand. He currently has a weekly show called Burning Bridges on Compound Media. He is the brother of Neal Brennan.
In 2007, Brennan was part of the Just for Laughs tour traveling across Canada.
In 2016, Brennan co-hosted the podcast entitled Misery Loves Company with New York based comedian Lenny Marcus. The podcast ran for 10 months when Marcus abruptly quit. Brennan speculated on subsequent shows that Marcus "didn't want to do the road" and wanted a share of the money earned by the podcast despite not promoting the podcast on other shows.
He occasionally performs at the Comedy Cellar and the Comic Strip Live in Manhattan.
In her memoir, The Bedwetter: Stories of Courage, Redemption, and Pee, comedian Sarah Silverman recounts losing her virginity to Brennan.
Videos
---