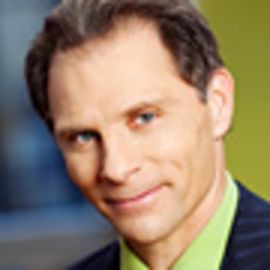 Kevin Czinger
President and CEO Coda Automotive.
Mr. Kevin R. Czinger has been Chief Executive Officer of Miles Electric Vehicles Inc. since April 2008 and served as its President. Mr. Czinger serves as Senior Strategic Advisor of CODA Automotive, Inc. He is also employed at San Shan Capital Partners. He served as the Chief Executive Officer and President of Coda Automotive (CA), Inc. He was Consultant at Benchmark Capital. He served as a Managing Director and Partner of Fortress Investment Group Llc. He served as a Senior Executive with The Goldman Sachs Group Inc., Bertelsmann AG, Webvan Group Inc. and Global Signal Inc. Mr. Czinger served as a Senior Managing Director of Fortress Private Equity Funds. He has been Director of Orchard Supply Hardware Stores Corporation since December 2011. Mr. Czinger serves as Director of Miles Electric Vehicles. He served as a Director of Coda Automotive (CA), Inc. He is a leader in the charter school initiative for inner cities through his sponsorship of Achievement First. He is a Car Mechanic, a Football Player, a Lawyer, a Teacher, and an Executive. He is a graduate of Yale College and Yale Law School.
Related Speakers View all
---
Kevin Surace

Internationally Recognized Futurist & Visionary on D...

George Soros

Chairman of Soros Fund Management LLC, Founder of Op...

Ted Turner

Media Mogul & Philanthropist

Vinod Khosla

Co-founder of Daisy Systems; Founding CEO of Sun Mic...

Sir Richard Branson

Businessman, Founder of Virgin Group

Peter Gabriel

Founder of the Band Genesis and Co-Founder of WITNESS

Andy Serwer

Managing Editor, Fortune Magazine

Ray Kurzweil

Chairman of Kurzweil Technologies; Inventor; Futurist

Brian O'Keefe

International Editor & Assistant Managing Editor, FO...

Tony Fadell

Founder and CEO, Nest

Seth Berkley

CEO of Gavi, the Vaccine Alliance; Medical Doctor Sp...

William McDonough

Renowned Architectural Designer, Advisor & Co-author...

Tony Hsieh

Former CEO of Zappos; Co-Founder of LinkExchange

Eric Schmidt

Former Executive Chairman at Alphabet Inc. & Former ...

Tim Sanders

Bestselling Author, Technology Pioneer, Expert on Co...

Kary Mullis

Nobel Prize Winning Biochemist

Rik Kirkland

Senior Editor at Large, FORTUNE

Bill Gross

Founder of Idealab, Chairman of the Board and Chief ...

Richard Florida

Leading Urbanist, Economist & Author of "The Rise of...

Geoff Colvin

Editor & Columnist at Fortune Magazine; Author of "H...
More like Kevin