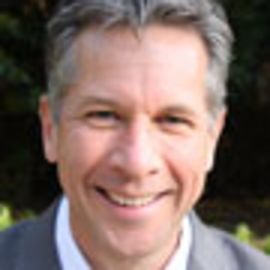 Kevin Maney
Author and Business Journalist Covering the High-Tech Beat. Coauthor of The Two-Second Advantage.
Kevin Maney is a specialist in technology and media and writes for a variety of print and online publications including Fortune, The Atlantic, Wired, Fast Company, Portfolio, USA Today and the Daily Beast.
Kevin's reporting brings him into contact with many of the most visible and influential leaders in the digital world. His intimate understanding of their personalities, egos, drives, and capabilities, enables him to shed new light on the future direction of their companies and their industry. Recent interviewees include Jeff Bezos of Amazon, CEO Evan Williams of Twitter and CEO Bobby Kotick of Activision (maker of Guitar Hero).
He has written the definitive study on the early days of IBM under the leadership of the legendary Thomas Watson, Sr.
    Jim Collins, author of Good to Great, on Kevin Maney:
        ". . .one of the most insightful journalists about the dynamic world of technology, the companies that rise and fall based on those technologies, and the people who seek to change the world through those technologies. Kevin has a peculiar genius for seeing what makes people tick. And it is, after all, people who invent new technologies, build companies, destroy companies, exercise power, act with wisdom, and engage in folly."
Kevin is a popular commentator on the high-tech scene and appears often on television and radio, including PBS, NPR, CNBC, and other media outlets.
He is a frequent keynote speaker and, because of his standing in the industry, is often called upon to serve as on-stage interviewer of high tech chieftains at forums and special events. He recently appeared with NetSuite CEO Zach Nelson and Digital Chocolate CEO Trip Hawkins.
Kevin has lectured at universities, business schools, and in corporate settings. He has also participated in Purdue University's prestigious Science Journalism Laureates program.
Related Speakers View all
---
Hunter Walk

Currently, Partner at Homebrew. Previously served as...

Peter Thiel

Former CEO and Co-founder of PayPal; Technology Entr...

Clay Shirky

Expert on New Technology & Social Media, & How They ...

Chris Hughes

Co-founder, Facebook and Editor-in-Chief and Publish...

Moby

Musician, DJ, Photographer

Jeff Taylor

Founder of Monster.com & Eons.com

Tim Sanders

Bestselling Author, Technology Pioneer, Expert on Co...

Geoffrey Moore

Managing Director, Geoffrey Moore Consulting; Ventur...

Max Levchin

CEO, Affirm; Co-Founder of PayPal

Ray Kurzweil

Chairman of Kurzweil Technologies; Inventor; Futurist

Parag Khanna

Leading Geo-Strategist & Author

Gary Hamel

Internationally Renowned Expert on Business Strategy...

Sir Richard Branson

Businessman, Founder of Virgin Group

Dan Ariely

Behavioral Economist; Professor at Duke University; ...

Avi Rubin

Professor of Computer Science & Technical Director o...

James Citrin

Partner, Spencer Stuart & Author on Leadership and C...

David Evans

Cisco Chief Futurist

Tom Bedecarre

Founder and Chairman of AKQA; President of WPP Ventures

Charles Best

Founder and CEO, DonorsChoose.org

Jack Hidary

Entrepreneur and Clean Energy Proponent.
More like Kevin