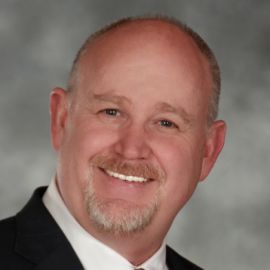 High energy, humorous, and entertaining,  Kordell Norton speaks to organizations as the Top Line Growth Guy on leadership, strategy, sales, and marketing.
Author of the book, Throwing Gas on the Fire - creating drastic change in Sales and Marketing  he works with organizations like First Energy, Microsoft, The Ohio State University, the Social Security Administration, and many others.
As a former senior executive with several multi-billion dollar companies, his experience and unique ability to get people to talk and share their insights, coupled with his abilities as a certified Graphic Facilitator helps organizations quickly leverage their capabilities and set clear direction.
A member of the National Speakers Association, he addresses thousands of people each year with his motivating messages, audience participation, information, and insights.
So whether he is facilitating strategic planning or a workshop for sales training, conducting a board retreat or fine tuning a branding effort, he is known for helping others. . . . GET RESULTS.
or
Kordell Norton - The Top Line Growth Guy
Your organization has a strong interest in the "top line" for growth.  Kordell Norton is a speaker and consultant to organizations who want to focus on branding, sales, leadership, and team building.  Author of the book, Throwing Gas on the Fire - creating drastic change in Sales and Marketing.  A former executive with several multi-billion dollar corporations with positions in sales, HR, marketing and call centers, he is a certified Graphic Facilitator and uses highly visual processes, humor, and entertaining methods for a powerful, high energy presentation.
Videos
---
Speech Topics
---
Status Quo to Status Grow - Supercharing Your Organization for Explosive Growth
In this humorous, highly interactive and entertaining presentation you will get insights on how to grow your business. Laugh and learn as you discover the secrets used by giant corporations to connect, and motivate their customers to take action . . . now. Come and get the cure for being a "best kept secret". In this session you will get: Ways to stand out and be noticed with easy and simple methods of communicating your value. How to sell and market when you have no budget and want to win against the "big guys". Learn how to shorten your sales cycle and land bigger customers. Jam packed with great insights on business growth that you can apply immediately, this session gives you creative ideas from great organizations across North America. Laugh as we explore chocolate, elephants and wrinkle remover and how they can help you position yourself to win in your business. Learn how to confidently communicate your value to your customers . . . make those phone ring and open your mailbox to find it filled with orders!
Creating AWESOME Customer Experiences . . . After Customer Service . . the next level
Objectives: Raise Customer Service Levels Empower participants with skills to drive improved customer interactions Leverage all the organizations resources to improve the customer experience (management, phone, email, the team, etc.) Outcomes Attendees will get easy to implement and simple methods to: Address and deal with customer anger and frustration. How to communicate the value of the organization (for Levy's, marketing, etc.) Tools to use for the telephone, email, voicemail and other technology driven interaction. Concrete methods in use creativity and innovation to fix customer issues. How to use fellow team members to improve the customer experience. Techniques to communicate the value of the organization and improve "word of mouth" buzz. Participants will understand that THEY have a responsibility to improve the customer experience and they will get tools and techniques to do that. This event is filled with Accelerated Learning exercises, games, discussion and hands on activities to create a fun, highly interactive, motivating, entertaining and information jam packed experience. If they are not laughing, then are they learning?
Spontaneous Combustion - Consultative Selling Skills to Discover Customer Pain, Passion, Priorities
Today your buyer has fewer hours and too many work demands for old selling methods. Add to that the stiff competition and the economy and DRIVING sales results becomes even more important. Find the magic of consultative selling skills combined with the customers demand for trusted advisers to help them facilitate their purchases.
Today you can Drive High Performance Sales : Develop a easy to implement, yet powerful prospecting plan that gets results. Learn the four types/classes of questions that are used by top sales people. What are the 5 strategies for selling and why do sales people default to the one least successful? Discover how the buying process changes the customer's priorities during each engagement and how your selling tactics need to change. Get the skills to move "up the food chain" to connect with senior management and decision makers. Learn how to get to the true decision maker, who is concerned about value and less on price. Get selling methods that will put you on the road to triple digit growth. These session are highly interactive and customized to you and your products. Engaging, entertaining and humor filled, these will give your newer sales people solid selling foundations to build on and advanced skills for new and your experienced pros. The methods WILL bring change and improvement in the sales staff behaviors, and will drive sales increases. These materials connect with the book: Spontaneous Combustion – Discovering the Customer's Problems, Passions, and Priorities by Kordell Norton
Grow Your Organization - The Tools, Tips, Tricks, and Traps to Growing Your Organziation/Association
Highly interactive, entertaining, and chalk full of ideas and practices that will grow your membership. From the book of the same title this session will give you easy to use and creative ways to Drive membership growth Improve retention Increase volunteerism Develop a powerful leadership team that is committed to succession and your success. With ideas like: How covering three things in the first 60 seconds of every event WILL drive membership. Learn the secret used by church ladies everywhere to improve volunteerism and event attendance. What is the strategy for growth that most associations use and yet is the most prone to fail. 5 things to make word of mouth buzz for your association explode. And dozens of more ideas . . . . Warning. This is NOT your usual conference session. You may suffer writers cramp from the massive banquet of great ideas. The experience of thousands of Association and Chamber Executives internationally have gone into the content of this session. Motivating, humorous, and fast paced this is one you will not want to miss
Related Speakers View all
---
Ford Saeks

Business Growth & Internet Marketing & Social Media ...

Jerry Fletcher

CEO of Z-axis Marketing, Inc; Expert Business Speaker

Mike Wittenstein

Customer Experience and Service Design Expert

Dave Lieber

Speaker, Columnist & Yankee Cowboy humorist

James D. Feldman, CSP, CITE, CPIM, CPT

Jim is a Innovation and Meaningful Memories Customer...

Shep Hyken

Customer Service & Experience Expert; New York Times...

Jeff Tobe

Customer Experience Expert

Scott McKain

Customer Experience Expert & Best-Selling Business A...

David McLauren Ph.D.

Increase profit and productivity through diversity. ...

Ty Bennett

Best-Selling Author & Leadership Expert

Brad Montgomery

Humorist, Motivational Speaker, Publisher & Author

Vicki Hess, RN, MS, CSP

Employee Engagement Expert

Tim Seitz

The World's Happiest Hypnotist

Patrick Galvin
Jeff Korhan

New Media Marketer, Award Winning Entrepreneur, and ...

Conor Cunneen

James Joyce meets Tom Peters- Substance with Humor

Dennis Snow

Customer Service Expert, Formerly with the Disney In...

Arnold Sanow

Nationally Renowned Business, Communications & Peopl...

Jean Bailey Robor

Jean Bailey Robor, award-winning author and inspirat...

Patrick Leroux

Best-Selling Author & Entrepreneur
More like Kordell