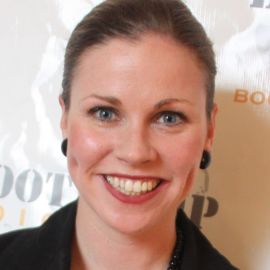 Krista Neher
Marketing Strategist, Bestselling Author, International Speaker, and Professor on Social Media, Mobile & Internet Marketing
Krista Neher is the CEO of Boot Camp Digital, author of the bestselling Social Media Field Guide, Visual Social Media Marketing and the textbook Social Media Marketing: A Strategic Approach and an international speaker. Krista is a social media pioneer, having run one of the first successful corporate Twitter accounts – before social media was even a recognized phrase. Krista has deep roots in strategic marketing, having spent over 5 years working at Procter & Gamble on some of the biggest brand launches.
Krista has helped leading organizations with their social media including Procter & Gamble, GE, Macy's, Google, Euro RSCG, Covidien and the United States Senate. She has also been a featured expert on CNN, NBC, CBS, the New York Times, Mashable and Wired Magazine.
Krista is passionate about social media and created one of the first accredited social media certification programs in the world. She has trained thousands of businesses and hundreds of thousands of individuals in social media marketing. Krista is an active blogger, Tweeter and participant in social media and new technology, and is an advisor to a number of start-ups in the social media and technology spaces.