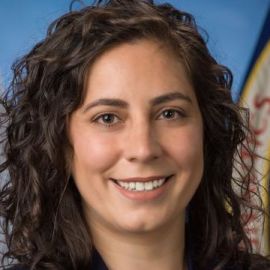 Kristen Facciol
Operations Engineer & NASA Flight Controller; Supports Robotics Operations on the International Space Station
Kristen Facciol is a Robotics Flight Controller for the Canadian Space Agency (CSA).
At CSA, Facciol serves as a member of the Mission Control Group, supporting robotics operations of the Mobile Servicing System on the International Space Station (ISS). Faccicol focuses on on-orbit satellite servicing and robotic manipulator operations for space-based applications. HEr experinces include the development of operational concepts, system requirement development and verification, analysis of robotic system capabilities, historical data trending, and pre- and post-mission analysis.
Previously she worked as a Payloads Engineer, supporting human research experiments on the ISS.
Prior to working for CSA, Facciol worked at MDA Robotics and Automation. She started with MDA as part of the systems team on the Next Generation Canadarm project.
Facciol is a graduate of the University of Toronto (BASc 2009 – Engineering Science, Aerospace Engineering).
Videos
---