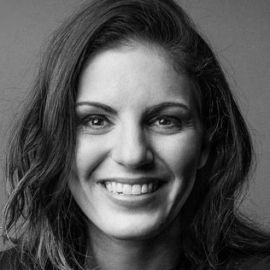 Kristen Hadeed is the founder of the Student Maid, a successful cleaning company that hires only students, Hadeed has fostered a unique perspective on leadership, organizational culture and engaging the next generation. She is an expert in developing and teaching practical, ready-made tools and inspiring people to take action.
Student Maid, the business she started as a college student, has grown to employ hundreds of people and is known for its industry-leading retention rate and its culture of trust, accountability, and empowerment. Many of the students who have worked with Student Maid have gone on to run their own businesses and receive highly sought-after positions in companies around the world.
Today, Hadeed helps organizations across the country make a lasting, meaningful impact on their people by creating environments in which they thrive.