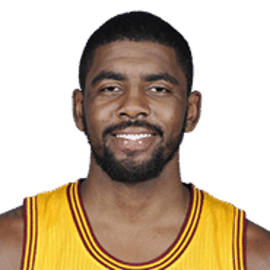 Kyrie Irving is an NBA player who currently serves as point guard on the Cleveland Cavaliers. He is a two-time All-Star and was named the All-Star Game MVP in 2014.
Irving played one season of college basketball at Duke. A toe injury limited him to 11 games. He averaged 17.5 points and 4.3 assists for the Blue Devils.
The Cavaliers selected Irving with the No. 1 pick in the 2011 draft. He averaged 18.5 points, 5.4 assists and 1.1 steals in 51 games en route to being named Rookie of the Year for the lockout-shortened 2012 season.
Irving was selected to play in his first All-Star Game in 2013. He led the Cavaliers with 22.5 points and 5.9 assists, but they finished with a 24-58 record.
In his third season, Irving was voted as a starter in the All-Star Game and won the MVP award after scoring 31 points and handing out 14 assists. While he averaged 20.8 points and 6.1 assists, the Cavaliers missed the playoffs again, finishing 33-59.
During the summer of 2014, the Cavaliers signed LeBron James and acquired Kevin Love from the Minnesota Timberwolves.
Irving led Team USA to a championship at the 2014 FIBA Basketball World Cup in Spain, scoring 26 points in the gold-medal game against Serbia.
Videos
---