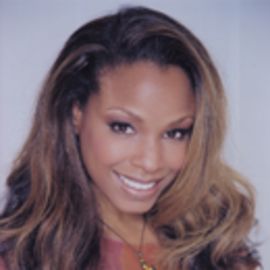 Lakita Garth-Wright
Youth, Motivational Speaker, Media Consultant & Author
Speaker, Media Consultant, Emmy-nominated TV Personality, & Author of what many leaders call "the Bible" of abstinence education, "The Naked Truth," Lakita Garth speaks hundreds of thousands of young people across the U.S. and the world every year.
Lakita Garth was born into a community that Money Magazine once called, 'the most dangerous place in America to live' and 'the worst place to raise kids.' Lakita, the youngest of five children, was raised by her widowed mother, who instilled in her children the same sense of personal and civil responsibility she grew up with during the civil rights movement in the segregated south.
'Every right demands a responsibility,' are words that Lakita would often hear from the elders in her family and these words have continued to echo throughout her life. Her grandfather, a pastor, was preparing to teach Sunday school in the now famous, Sixteenth Street Baptist Church in Birmingham, Alabama when a bomb went off, tragically killing four little girls. Her aunt entertained Malcolm X and Rev. Dr. Martin Luther King Jr. in the home of her in-laws as they laid strategy for the Civil Rights Movement. Her uncle, a Tuskegee Airman, helped devise the carpool system during the bus boycott in Montgomery while her mother regularly attended Dexter Avenue Baptist church as a College student at Alabama State University.
Fittingly, Lakita has always acknowledged that any success that she has achieved has been because she has been privileged to stand on the shoulders of those who have labored and struggled before her. This same principle guided her parents, and subsequently herself and her four older brothers to pursue successful careers; in engineering, law, medicine, the US military, and she herself a communicator and entrepreneur.
Lakita has served as a board member of various organizations: Chairman of the Board of the National Abstinence Clearinghouse (NAC), a Film and Television Commission in Hollywood, and is also a board member and trainer for Strategic Life Training (SLT), an organization which equips leaders and emerging leaders domestically and internationally to practically serve all areas of society.
Lakita earned a Bachelor's of Science degree from the University of Southern California in less than four years as well as an Honorary Doctorate degree from Aspen Theological Seminary. Miss Garth is a recipient of the National Patrick Henry – an award given to the person under thirty years of age for outstanding activism for youth.
Moreover, Lakita, believing that 'no one has the right to squander the rights that others have paid for with their lives,' has felt a profound obligation and responsibility to impart these same truths to others here in the U.S. and throughout the world. She believes that abstinence is a lifestyle and desires to inspire the next generation to begin the next chapter in the civil rights movement by starting the new civil responsibilities movement.
Related Speakers View all
---
Bethany Hamilton

Professional Surfer & Shark Attack Survivor; Inspira...

Paige Omartian

Youth Speaker and Author of Wake Up, Generation

David Nasser

Pastor, Speaker & Author; SVP for Spiritual Developm...

Clayton King

Pastor, Founder & President of Clayton King Ministries

Kirk Cameron

Actor Best Known for "Growing Pains," "Left Behind" ...

Tom Thelen

Founder of the Victimproof Bullying Prevention Progr...

Kylie Bisutti

Motivational Christian Speaker & Former Victoria's S...

Nick Vujicic

Motivational Speaker, NY Times Bestselling Author, F...

Michael Franzese

Former Mob Boss & Mafia Leader; Born-Again Christian

Josh McDowell

Christian Apologist, Evangelist & Best-Selling Author

Bob Lenz

Author, Advocate, Founder & President of Life! Promo...

Real Encounter

Action Sport Outreach Ministry

David Kinnaman

Best-Selling Christian Author; President of Barna Group

John Gray

Christian Comedian, Pastor & Author; Star of "The Bo...

Sean McDowell

Sean McDowell is the head of the Bible department at...

Mark Lowry

Singer-Songwriter, Author & Christian Comedian

Randy Olsson

Randy has traveled the world preaching the gospel fu...

Ron Luce

Ron Luce is the president and founder of Teen Mania ...

Mike Guzzardo

Minister, Author & Founder of Mike Guzzardo Ministries

Josh Cousineau

Christian Speaker, Church Planter in Auburn, Maine
More like Lakita