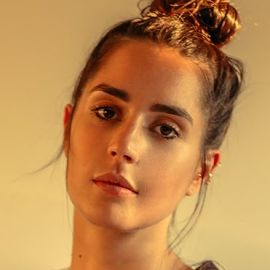 Lara Pia Arrobio
Creative Director, LPA
Pia Arrobio is the founder of LPA, a Los Angeles-based fashion brand that has been seen on Emily Ratajkowski, Gigi Hadid and Madonna. LPA has quickly become known for its faux-fur jackets, silky slip dresses and chunky knit sweaters that can be found at Revolve and Forward by Elyse Walker. Prior to launching LPA, Arrobio had worked as a designer for The Reformation, where she dreamed of taking the risk to launch her own brand.
When Arrobio decided to make her next move and leave Reformation, she was torn between taking a job offer at Zara, or launching her own line.
While Arrobio said the decision to step out on her own was challenging, she was lucky to have found a financial partner with e-commerce giant Revolve.
Videos
---