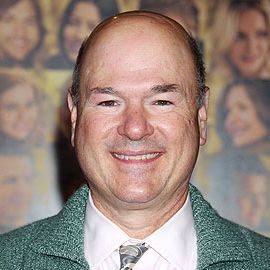 Our everyday life is absurd. And, the irresistibly wry comedian, actor, and social satirist Larry Miller is quick to tell us all about it. One of the most recognizable faces and acerbic wits in Hollywood, Miller has entertained us in his unforgettable roles in "Pretty Woman," "Best in Show," "The Nutty Professor," "The Princess Diaries" and on "Seinfeld" and "Law & Order."
Blending social satire with personal narrative, Miller has established himself as a spirited political everyman, sharing his clever take on the outrages of everyday life in todays conflicted culture and political climate. A contributing humorist for "The Weekly Standard," "The New York Times," and "Maxim," he says the things everyone really wants to say with a sardonic twist.
He mocks the follies and foibles of American life with satirical glee in his book, "Spoiled Rotten America," a collection of sharp-eyes, trenchant, and hilarious essays on matters domestic, political, social, and just ridiculous. With candor and humor, he gives us a whole new perspective on just about everything.
Speech Topics
---
Its Not Left or Right: Its Up or Down
Saying Things Everybody is Thinking: The Political Everyman Looking for Peace of Mind
Spoiled Rotten America: Outrages of Contemporary Life
Related Speakers View all
---
Ben Stein

Political Economist, Commentator, Author & Actor

Jon Stewart

Talk Show Host, Comedian & Producer

Pauly Shore

Stand-up Comedian and Actor

Jerry Seinfeld

Comedian, Actor, Writer, & Television/Film Producer

Paul Reiser

Actor, Writer & Stand-Up Comedian Known for Portrayi...

Howie Mandel

Comedian, Actor, TV Host & Judge on "America's Got T...

Bill Maher

Political Satirist & Host of HBO's "Real Time"

Elon Gold

Comedian and Actor; Starred in FOX's "Stacked"

Jason Alexander

Star of Seinfeld

Richard Lewis

Comedian and Actor; Known for his HBO Specials and "...

Carol Leifer

Award-Winning Writer, Author, Actress & Standup Come...

Roy Firestone

Award-Winning Journalist, Commentator & Impressionist

Richard Dreyfuss

Academy Award-Winning Actor

David Krumholtz

American Actor

D.L. Hughley

Award-Winning Stand-Up Comedian, Political Commenta...

Tracee Ellis Ross

Actress & Youth Volunteer, Star of "Black-ish"

Jeffrey Tambor

Emmy Award-Winning Actor of "Arrested Development," ...

Jerry Springer

Cultural Icon & Talk Show Host

Ray Romano

Comedian & Actor, Best-Known for "Everybody Loves Ra...

Bill Nye

"The Science Guy"; Science Communicator, TV Presente...
More like Larry