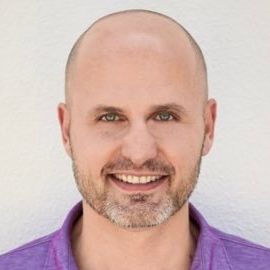 Laszlo Bock is SVP of People Operations for Google. He is responsible for all areas related to the attraction, development and retention of "Googlers."
Before Google, Laszlo was an executive at GE and a management consultant at McKinsey & Company where he served clients in the media, technology and private equity industries.
Laszlo leads the global Human Resources function for Google, Inc. as the SVP of People Operations at Google. In addition to his corporate and board responsibilities, Laszlo has counseled the Obama Administration on employment topics and testified before Congress on immigration reform and labor issues. Before Google, Laszlo held multiple VP positions in Human Resources within the General Electric family of companies. Prior to GE, Laszlo was a management consultant at McKinsey & Company.
Laszlo holds a bachelor's degree in International Relations from Pomona College and an MBA from the Yale School of Management. Laszlo is co-founder of a non-profit organization working with at-risk youth and is also an Advisory Board member of Catalyst, a nonprofit corporate membership research and advisory organization. In 2010, Human Resource Executive Magazine named Laszlo HR Executive of the Year.