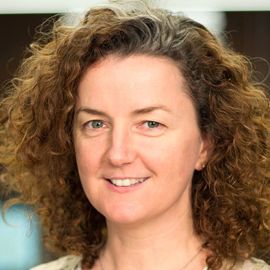 Called by some Twitter's original Cinderella story and the Queen of Twitter, Laura "@Pistachio" Fitton is credited with explaining Twitter's value to Guy Kawasaki and dozens of other tech leaders. She has been speaking professionally about the business use of Twitter since October 2007, and by popular demand launched Pistachio Consulting, the first Twitter for Business consultancy, in September 2008. In 2009, Laura founded oneforty.com (@oneforty) to help people understand Twitter and the exploding ecosystem of applications and services built on it. Called the app store for Twitter by TechCrunch, oneforty is the place to find, rate, collect and share the best ways to use Twitter. In 2011, oneforty.com was acquired by Hubspot, a leading social media marketing firm, where Laura has taken on the role of Inbound Marketing Evangelist. She is also the co-author of Twitter for Dummies (@dummies).
She's lectured on the topic at Harvard Business School, for Cornell's Entrepreneurs' Network (she is an alum) and at numerous conferences and other universities. Consulting clients include Ford and Johnson & Johnson, and she's been quoted in more than 50 national publications including the Wall Street Journal, Forbes, Fortune, Newsweek, and BusinessWeek.
Even closer to her heart, Laura believes that everyone can benefit - dramatically - from what Twitter has to offer, and shares her own 'isolated mom to sought-after author' story as an example of its power to overcome isolation. The people you meet on Twitter can remove obstacles that hold us back in our everyday lives. In December 2008, she showed how Twitter can bring thousands together to achieve big change with very small donations, building five wells in the developing world with her @WellWishes holiday wish campaign for Charity:Water.
Laura is a magna cum laude graduate of Cornell University's eclectic College Scholar program. In "past lives" she studied science writing with Carl Sagan, rock climbed, sailed on a schooner, raised a niece, ran a hobby farm, traveled and lived abroad.
Books
---