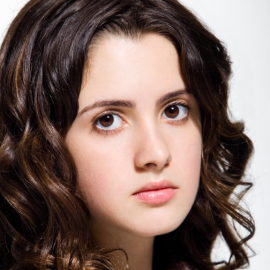 Laura Marano is a child actor from Los Angeles, California. She first appeared on stage when she was only 5 years old, and since then, has gone on to work for many productions. She was in the film "The Jacket" with Oscar winner Adrien Brody and has been heard on the animated movies "Finding Nemo" and "Ice Age 2: The Meltdown." She also appeared as one of the five young whiz kids in the FOX game show "Are You Smarter than a 5th Grader?"
She took on a regular role in the sitcom "Back to You," playing the role of Gracie Carr, the daughter of news anchor Kelly (Patricia Heaton). She also had a role in the comedy series "The Sarah Silverman Program."
She currently stars in the Disney Channel series "Austin & Ally" as Ally Dawson. Her older sister Vanessa Marano is also an actress. In August 2013, Marano was named the 2013 UNICEF's Trick-or-Treat for UNICEF Ambassador, which encouraged children to raise money on Halloween to help children around the world.
Videos
---