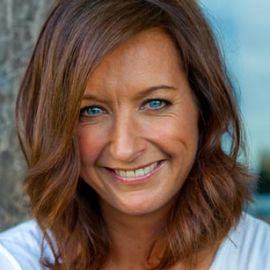 Born in Sydney, as a youngster Layne thrived on an array of competitive sports. At 16 years Layne set her sights on surfing success, bypassing the amateur contest structure and entering the World Surfing Tour at the professional level. By the age of 20, she was ranked number six in the world and beginning the harsh physical training regime that set her apart from everysurfing pro of the past two decades.
With such a fierce commitment to her success, in 1993 and 1996 Layne faced the debilitating Chronic Fatigue Syndrome. A mental, physical and emotional challenge, Layne fought with depression to overcome this set back and keep focused on her ultimate goal; tobe World Champion. On the flipside, Layne's refined strength gave her the perfect foundation for big wave surfing, allowing her to push the boundaries both at the legendary Sunset Beach and in the realm of tow-in surfing.
In 1998 Layne's determination paid off as she achieved the first of six consecutive World Surfing Titles (seven in total), going on to rewrite the history books with thegreatest number of consecutive World Championship victories; male or female.
Layne's competitive drive is now present both in and out of the water.With Beachley Active wear on the cards and Beachley jewellery available in 30 countries, Layne is a budding entrepreneur; willing to learn and dedicated to success (http://www.beachley.com.au/). In 2006 Layne herself staged the richest event in women's surfing history; the Havaianas Beachley Classic at Manly Beach, Sydney. A huge success, the event has the NSW Government's support for a further two years.
Media savvy and ever entertaining, Layne is regularly sought by the media for her quick wit and insight. Her unswerving commitment to the betterment of women's surfing has also been felt by the ASP, pro surfings governing body. As the lone female board member for several years, Layne battles with the politics of the sport to ensure that women's surfing prospers under her watchful eye. In addition to her surfing and business commitments, in 2003 Layne created the Aim for the Stars Foundation to support and promote the academic, sporting, community and cultural dreams of young women across Australia (http://www.aimforthestars.com.au/).
Layne continues to lead the way in women's surfing having just won an unprecedented seventh world title in her 17th year on tour. With a thirst for personal and professional happiness, Layne Beachley exemplifies that there are neither limitations nor boundaries to achieving goals and great success.
Related Speakers View all
---
Robyn Benincasa

World Champion Adventure Racer & Best-Selling Author

Kory Puderbaugh

Paralympic Silver Medalist

Rick Tumlinson

One of the World's Top Space Visionaries; Founder of...

Ron Frost

Life Coach, Motivational Speaker, Personal Empowerme...

Joseph Covelle

Speaking From the Heart To Help Change Minds

Chetan Walia

Business Strategist, Leadership Coach & Author

Katie Schmatz

Ohh the Possibilities...

Patricia Sadar

International Consultant, Inspirational Speaker & Le...

Bill Boyajian

Husband. Father. Author. Educator. Speaker. Business...

Susan Crook

Award-winning Author/Speaker Helping You Achieve Per...

Ann Marie Mac Donald

Certified World Class Professional Speaking Coach, C...

JP Pawliw-Fry

Co-Founder of the Institute for Health and Human Pot...

Ray Zahab

Ultra-marathon Runner and Adventurer; Host, "The Pro...

Lori La Bey

Driving Change How Caregiving is Perceived, Received...

Lisa Van Allen

Executive Coach and Spiritual Director to Mission-Dr...

Kristi LeBlanc

Premier Expert on Recruiting-Engaging Purposeful, Pa...

Gillian Muessig

Thought Leader in Global Entrepreneurship

Carey Lohrenz

First Female F-14 Fighter Pilot in the U.S. Navy, T...

Ali Brown

Entrepreneur, Business Coach, Author & Television Co...

Tina Marie Jones

Connecting with the audience through the style of a ...
More like Layne