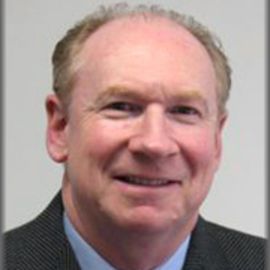 Lee Ohanian
Economic Columnist, Professor & Research Director
Lee E. Ohanian is Professor of Economics, and Director of the Ettinger Family Program in Macroeconomic Research at UCLA, where he has taught since 1999.
Ohanian is a world-renowned thought leader and expert on economic growth and policy, booms, busts, and depression. He is one of only a handful of economists to direct a research initiative at the prestigious National Bureau of Economic Research. His research has changed the way economists are studying economic crises.
He is an advisor to the Federal Reserve Bank of Minneapolis, and previously has advised other Federal Reserve Banks, Foreign Central Banks, and the National Science Foundation. He has been an economic advisor to state and national political campaigns.
His research, which recently has been discussed in the New York Times, Wall Street Journal, Washington Post, and other media sources, focuses on economic crises and has been published widely in a number of peer-reviewed journals.He is a frequent columnist for the Wall Street Journal, Forbes, Newsweek, and CBS moneyline.
He currently serves on the editorial boards of 3 journals. In the past year, he has advised the U.S. Senate and the California State Legislature on our current crisis. He previously served on the faculties of the Universities of Minnesota and Pennsylvania and has been a visiting professor at the Stockholm School of Economics, Arizona State and USC. He is co-director of the research initiative "Macroeconomics across Time and Space" at the National Bureau of Economic Research.
Videos
---
Speech Topics
---
The Economic Outlook
This presentation will focus on the U.S. economy, and how the economy will evolve in response to policy and global economic and political forces. I will assess the prospects for economic growth, whether the recovery will likely expand in the coming months, or whether a "double-dip" recession is possible, how federal reserve policy and fiscal policy are affecting the economy, and whether inflation is poised to increase. I will also discuss international economic forces, including the European debt crisis, and the rise of emerging economies such as China and Brazil, and their impact on the U.S. economy. The presentation can tie this into broader implications for asset management if that is of interest.
The Continued Failure of Employment Recovery
The Current Economy and the Great Depression: A comparison
Related Speakers View all
---
Ken Simonson

Chief Economist at Associated General Contractors of...

Dr. Bill Conerly

Economist and Future Forecaster; Expert in Business ...

Bernard Baumohl

Chief Global Economist of The Economic Outlook Group...

Joseph Stiglitz

American Economist, Professor at Columbia Universit...

Jason Schenker

Top-Ranked Economist, Best-Selling Author & Presiden...

Todd Buchholz

Former White House Director of Economic Policy & CNB...

Michael Rogers

MSNBC's 'The Practical Futurist' & Technology Expert

John Manzella

World-Recognized Speaker, Author and Nationally Synd...

Peter Ricchiuti

Tulane Finance Professor & "Funny Economist"

David Smick

Chairman & CEO, Johnson Smick International, Inc.

Ian Goldin

Director, Oxford University's 21st Century School, V...

Bruce Bartlett

Author, Historian & Economist; Former Policy Adviser...

Dan Ariely

Behavioral Economist; Professor at Duke University; ...

Alberto Alesina

Professor of Political Economy at Harvard University...

Richard D. Wolff

Author, Economist & Professor of Economics Emeritus ...

Nicholas Burns

Professor of the Practice of Diplomacy & Internation...

Ben Stein

Political Economist, Commentator, Author & Actor

Leslie Dodson

Reporter & Videographer Covering International Finan...

Terry Savage

Personal Finance Expert, Investment Advisor, Syndica...

Anil Gupta

Leading Expert on Strategy, Globalization and Emergi...
More like Lee