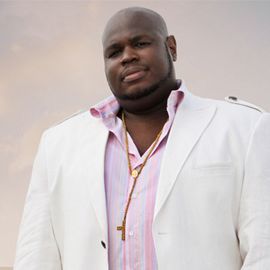 Lee 'Q' O'Denat
Founder and CEO, World Star Hip Hop
Dedication, determination and the desire to be on top drives Lee 'Q' O'Denat, one of the hottest entrepreneurs and most influential hip-hop personalities in the country. Q is the force behind WorldStarHipHop.com, the most successful urban website in the world.
WSHH averages more than three million hits a day with a global following that is unprecedented. Q, a self-taught, tech savvy music mogul, is also a trendsetter who stays focused on the technological trends that impact and drive today's youth. According to Alexa ranking, the renowned website information company, WSHH is visited most frequently by the 18-24 crowd. Other characteristics of those that frequent the site is that they tend to have no children and at least some college. That demographic is one of the more lucrative consumer groups worldwide.
Q's phenomenal achievements have not gone unrecognized. His website has also been ranked No. 1 on the Source magazine's Power List and it has been honored by BET (Black Entertainment Television) three times as "Best Hip Hop Online Site." In addition, Alexa reports that WSHH is in the top 200 sites for traffic on a global scale and rapidly growing.
"Q" O'Denat is undoubtedly a much-sought-after trendsetter. Indeed, his rags-to-riches story is worth telling. Once homeless, the high school dropout found a way to turn his life around. Today, he runs WSHH with a keen eye on the urban culture and the understanding that Hip Hop is here to stay. His website's popularity with a worldwide urban audience has not gone unnoticed by corporate America either. Advertising mainstays such as Wal-Mart, Fiber One (a General Mills product), Equifax, high-end retailer Bloomingdales, Volkswagen and Microsoft are just a few of the multi-billion dollar companies that have chosen to promote their products on the site.
The charismatic Q started his business in 2005 selling mix tapes via mail, but found the process cumbersome. In 2007, after thoroughly reading up on the marketing and operational advantages of offering downloads online of hip-hop mix tapes, he developed his website. It grew rapidly and has expanded beyond music downloads: today, it's home to cutting edge videos, hip-hop news and even gossip.
Reach one; teach one is definitely a philosophy that Q believes in. WSHH is quick to offer budding video directors, music producers and artists an outlet and the chance to be seen or heard.
If you think he's not serious, just keep your ears open and your eyes peeled for the soon to be released debut from WorldStar Publishing. And ... he is also looking to start his own record label.
Q's advice to budding entrepreneurs? Don't be afraid to sacrifice and take a chance. "No reward comes without risk," he declares. "Don't be afraid even if nobody else believes in you. Do you. Keep that third eye open."
Videos
---