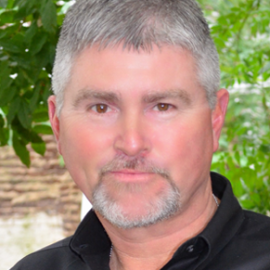 Lee Shelby
America's #1 Workplace Safety Speaker & Bestselling Author of "Consequences!: Workplace Safety Is Not Optional!"
In August of 1991, Lee Shelby was employed by a utility company in Tennessee as a power lineman and was considered to be a hard worker and good at his job ­ both by the union and management.
On that Monday morning Shelby made a decision that impacted his life and the lives of those around him forever. During a routine job Shelby suffered an occupational injury that nearly cost him his life. Coming in contact with an energized overhead conductor, carrying approximately 12,000 volts, he had to have both arms amputated below the elbow. Shelby spent 23 days in the Intensive Care Burn Unit. This took a tremendous toll on his family and himself.
In the blink of an eye his life changed forever. Shelby is a powerful, dynamic speaker with an enthusiasm for life and the challenges it brings. He moves audiences through his personal story and his emphasis on taking responsibility for one's own personal safety and the safety of those around you as he recreates every event of that day to the audience.
Shelby has become a renowned motivational safety speaker. He started speaking so he can take a negative and turn it into a positive by educating, motivating and inspiring audiences in hopes that his life can be living proof that safety is personal; so every worker can have the opportunity to go home safely to their family every day
Safety is personal, it's not just what is written in a safety manual it's about wanting to be safe for the right reasons so you can go home at night and see your spouse and kids, those people who are most important in your life! Shelby's story of "Triumph Over Tragedy" has brought about an awareness of how personal safety is.
Related Speakers View all
---
Vince Poscente

Former Olympic Speed Skier, Leadership & Sales Exper...

Mark DeVolder

Change Management & Employee Engagement Expert

Carey Lohrenz

First Female F-14 Fighter Pilot in the U.S. Navy, T...

Candace Carnahan

Workplace Safety Advocate & Motivational Speaker

Scott Burrows

Expert on Personal Growth; Author of "Vision Mindset...

Mike Abrashoff

Former Commander of USS Benfold & Author of "It's Yo...

Anthony McCarley

Successful Entrepreneur & Triple Crown Marathon Swimmer

Erwann Michel-Kerjan

Risk Management Expert & Partner at McKinsey & Company

John O'Leary

Trauma Survivor, Motivational Speaker & #1 National ...

Garrison Wynn

Comedian & Motivational Business Expert

John Foley

Former Lead Solo Pilot for the Blue Angels; Founder ...

Caitlyn Jenner

TV Personality, Olympic Gold Medalist & Iconic Trans...

Chester Elton

#1 Bestselling Business Author, Organizational Cultu...

Eldeen Pozniak

Management Consultant Specializing in Occupational H...

Daman Mott, MSN, RN

Nursing Director with NorthBay Healthcare

Patty McCord

Expert Human Resources Consultant, Author & Former C...

Heath Calhoun

Alpine Skier & Veteran of the United States Army

Nancy Solari

Motivates, Coaches and Empowers Entrepreneurs and th...

Dr. Joel Selanikio

Award-Winning Physician, Health & Technology Activis...

Shawn Achor

Harvard Professor, Researcher & Positive Psychology ...
More like Lee