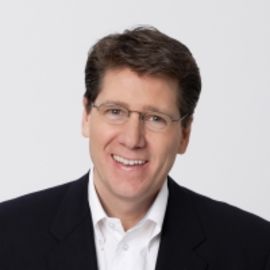 Les Parrott
Founder of Center for Relationship Development & Award Winning Author
Dr. Les Parrott is a master communicator, having impacted people from all walks of life including executives, international government officials, professional athletes and college students. His charisma, humor and practical advice have placed him in high demand as a conference and seminar speaker. Les Parrott has spoken internationally to a variety of groups including corporations such as Johnson & Johnson, Price Waterhouse, the armed services, and associations of professional athletes. His breakneck schedule takes him across North America and around the world.
Dr. Parrott has been a guest on many radio shows and featured on national television including "CBS This Morning", "Good Morning America", "NBC Nightly News with Tom Brokaw" "Oprah," "The View with Barbara Walters," and CNN. His work has been written about in newspapers such as USA Today and the New York Times and many magazines including Men's Health, Family Circle, Redbook and Women's Day.
Les Parrott III, Ph.D., is founder of RealRelationships.com and a Professor of Psychology at Seattle Pacific University. He is also co-creator, with his wife Leslie, of eHarmony Marriage.
Dr. Les Parrott is an award-winning author of more than a dozen best-selling books including High-Maintenance Relationships, The Control Freak, 3 Seconds, Becoming Soul Mates, Your Time Starved Marriage and Saving Your Marriage Before It Starts.
Speech Topics
---
High-Maintenance Relationships
Everyone has to deal with difficult people in the workplace, but you don't have to let difficult personalities take control of your life. This seminar will help you keep your cool, stand your ground and reach positive solutions when you find yourself face-to-face with impossible people.
Bringing out the Best in the People You Work With
In a recent study when employees were asked, 'What upsets you most about where you work?' their number-one complaint was about fellow workers. Job satisfaction depends more on our relationships than our salaries. Participants will explore ways to improve relationship skills, communicate more effectively and become a team player.