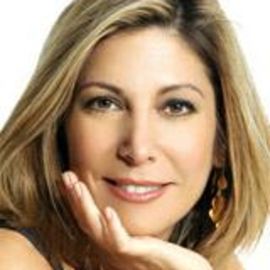 Lesley Jane Seymour
Editor-in-Chief, MORE MAGAZINE
Lesley Jane Seymour was named editor-in-chief of More magazine in January of 2008. More, with a circulation of 1.2 million, is recognized as the leading lifestyle magazine for women over 40, and was named Magazine of the Year by Advertising Age in 2006.
Prior to joining Meredith Corporation, Seymour served as the editor-in-chief of Marie Claire, which under her direction received a National Magazine Award nomination for General Excellence in 2006. During her tenure, Seymour spearheaded the magazine's signature cause-related programs, including Time to Talk Day, which raised awareness for domestic violence and the One World/One Wish campaign for the international relief organization Save the Children.
Her experience in the women's lifestyle field also includes serving as the editor-in-chief of Redbook, where she repositioned the magazine, developed new editorial programs and features and guided the title to a National Magazine Award nomination for Personal Service for its comprehensive Breast Cancer Medbook called "What to Do When You Find a Lump."
Seymour's editorial experience encompasses serving as the editor-in-chief of YM, beauty director of Glamour and contributing editor for Vogue. Additionally, Seymour is the author of two books: On the Edge: Images from 100 Years of Vogue (Random House), and I Wish My Parents Understood (Freundlich/Penguin).