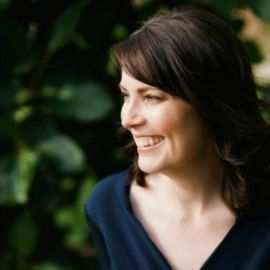 Liene Stevens
Author, speaker, and behavioral psychology expert who helps wedding industry leaders succeed.
Liene Stevens, the founder and president of Think Splendid®, is an author, speaker, and behavioral psychology expert helping wedding industry leaders succeed. Named by Special Events magazine as one of "12 Young Professionals to Watch," Liene's research on the millennial generation is currently taught in the MBA curriculum at three top-tier US universities and cited in multiple scientific and academic journals, including the African Journal of Hospitality, Tourism, and Leisure.
Liene's past life includes strategic development for NGOs and government institutions around the world, as well as producing events for NGOs, corporations, and running her own event consulting firm. She is also the co-founder of Form+Function, which provides professional grade, legally compliant human resources materials for companies with less than 100 employees. Form+Function was acquired in 2013.
Respected for her discretion and no-nonsense advice, Liene works behind the scenes with wedding brands around the world, helping them increase profitability, market share, and shareholder value. She has personally trained thousands of wedding and hospitality professionals and her classes are described as "incredibly comprehensive, approachable, and great fun."
Liene is frequently interviewed on the business of weddings and her expertise has been featured in hundreds of media outlets including The New York Times, Forbes, Vogue, CNN, Reuters, and The Wall Street Journal. She has served on the Board of Directors for the New York Metro chapter of the International Live Events Association (ILEA) and on the Advisory Board for the Wedding and Event Institute. In addition, Liene is the author of two books: Speak Now or Forever Hold Your Peace: Marketing Your Wedding Business in Today's World and Luxe Love: Marketing and Selling Luxury Weddings.
NOTABLE REVIEWS:
"I thoroughly enjoyed your presentation! I've been telling everyone to hire you." — Colin Cowie, celebrity event designer and TV host
"I referenced so much of the talk you gave on millennials for my business plan and believe it all to be so on point. I jumped off a cliff when I opened and had no idea what to expect. I never dreamed of the sales we would have. My husband — the financial analyst — helped us forecast for the first three years and we blew everything out of the water. In less than four months our gross was over six figures and we sell ice cream for $3.50! I am having the best sort of problems." — Kari Crowe, Founder of Melt Ice Creams
"We didn't realize until proposal writing how much Liene Stevens impacted our thinking with her brilliant presentation." — Heather Arak-Kanofsky and Susan Turnock, Gifts for the Good Life
Speech Topics
---
THE TROPHY KIDS GET HITCHED: MARKETING + SELLING TO MILLENNIAL BRIDES AND GROOMS
LOVE + MONEY: THE STATE OF THE $298 BILLION GLOBAL WEDDING INDUSTRY
DEFINING THE BRIDAL ZEITGEIST: HOW TO MOVE FROM TRENDSPOTTER TO TRENDSETTER
THE MARRIAGE OF SCIENCE + ART: NEUROPSYCHOLOGY AND BUSINESS
RICH KIDS OF INSTAGRAM: MARKETING AND SELLING TO THE AFFLUENT MILLENNIAL
HOW MILLENNIALS EAT: SELLING TO THE FOODIE GENERATION
THE TROPHY KIDS AT WORK: MILLENNIALS AS COLLEAGUES AND COMPETITORS
HELP! MY BOSS IS A MILLENNIAL: EFFECTIVELY WORKING WITH (MUCH) YOUNGER LEADERSHIP
MINDSET OVER MATTER: DEFINING + NAVIGATING SUCCESS
LUXE LOVE: THE BUSINESS OF LUXURY WEDDINGS
Related Speakers View all
---
Nicole Yeary

Founder & CEO of Ms.Tech, A Company That Aims to Sup...

R "Ray" Wang

Founder, Chairman & Principal Analyst at Constellati...

Harish Shah

The Singapore Futurist

Dr. Jackie Freiberg

Corporate Culture & Leadership Strategist, Best-Sell...

Tema Frank

Omnichannel Customer Experience Pioneer; Making life...

Igor Beuker

World Authority on Marketing and Media

Don Peppers

Marketing and Sales Futurist; Customer Experience Th...

Scott Shellstrom

Creativity Innovator, Award Winning Creative Directo...

Steve Gutzler

Steve Gutzler is one of the nation's premier thought...

Libby Gill

Leadership Expert, Executive Coach & Award-Winning A...

Maddy Dychtwald

Co-Founder & Senior VP of Age Wave, Author & Changin...

Kathy Ireland

CEO & Chief Lifestyle Designer of Kathy Ireland Worl...

Richard Florida

Leading Urbanist, Economist & Author of "The Rise of...

Dr. Sheila Murray Bethel

Global Leadership, Change, Motivation Expert; Author...

Monica Phromsavanh

CEO & Co-Founder of ModaBox

Louis-Philippe Loncke

European Adventurer 2016, Explorer, Motivational Spe...

Kirsty Spraggon

‎Talk show host. Speaker. Life absorber. People love...

Kristiina Hiukka

Founder at Women in Innovation and Chief Coaching Of...

Harry G. Broadman

Dispelling Myths About Emerging Markets Business Gro...

Mark C. Thompson

Executive Coach & Author
More like Liene