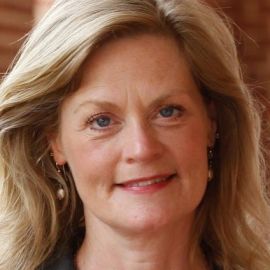 Lili Powell
Professor, Consultant & Coach
As a professor, consultant and coach, Lili Powell helps professionals learn to lead more mindfully and inspire meaningful results. She is an award-winning teacher who weaves her academic and mindfulness training into creative and transformational learning experiences. Over a decade ago, she pioneered the Executive MBA course, "Communicating through Leadership Presence." In 2014, she and Jeremy Hunter co-founded the popular "Leading Mindfully" course for Darden's Executive Education.
Beginning in Fall 2017, Lili accepted a new joint appointment as the Kluge Endowed Chair at U.Va.'s School of Nursing. In this role, Lili brings her expertise to the Compassionate Care Initiative which promotes resilient healthcare professionals and healthy working environments.
Lili has consulted in industries ranging from banking to biotech. Her writing includes Women in Business: The Changing Face of Leadership (Greenwood, 2007). She earned the Ph.D. in rhetoric and performance studies from Northwestern University.
Videos
---