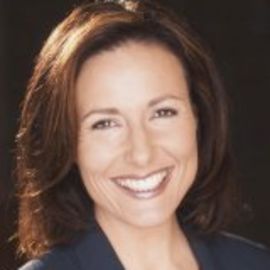 Linda M. Edgecombe
Linda Edgecombe, BPE. Best-Selling Author, Speaker, Certified Speaking Professional (CSP), Humorist,Life Perspective Specialist
Linda Edgecombe, CSP is an internationally renowned award-winning humorous speaker, trainer and consultant. She is a best selling author who energizes every room as she leads people to loosen up, lighten the load and laugh. Her audiences are motivated and shown how they can shift their perspectives on life, work and themselves. Change has never been this painless!
As a professional, with a degree in Physical Education, Linda brings over 20 years of Recreation, Employee Wellness, Lifestyle and Corporate Consulting experience to her programs and her clients. She was a consultant for PARTICIPACTION promoting healthy living to North Americans and is known for being one of the countries most popular Speakers. Most recently featured in the Wall Street Journal as an expert in "Shifting Perspectives".
Inside all the laughter, Linda's audiences are inspired to find the meaning in what they do and let go of what's not working. Her message is a welcome as a deep belly laugh and as profound as an honest look in the mirror.
Related Speakers View all
---
Amanda Gore

CEO, The Joy Project; Hall of Fame Motivational Spea...

Christine Cashen

Hall of Fame Motivational Speaker; Author of "The Go...

Dr. Shelley Sykes

The Happiness Guru

Eileen McDargh, CSP, CPAE

Healthcare Consultant & Author of "The Resilent Spirit"

Vicki Hitzges

Work Environment Expert & Author

Yvan J. Garcia

I am an extremely motivated individual who likes to ...

Chip Eichelberger

Peak Performance, Motivation & Sales Strategist

Mimi Donaldson

Speech Coach & Author of "Negotiating for Dummies" a...

Emory Austin

Authority on Leadership, Change & Customer Service

Connie Podesta

Expert in Changing Lives; Author of "Life Would Be E...

Mary Lloyd

Speaker, book author, and businesswoman

Jo Umberger

Speaker, trainer, coach and entrepreneur.

Carol Muratore

Business of healthcare

Vicki Hess, RN, MS, CSP

Employee Engagement Expert

Jody Thompson

Co-Founder of CultureRx & Work Place Expert

Jeri Mae Rowley

Interactive, laughter-filled keynotes and seminars f...

Yvonne Oswald

Please view power point information. If you have an...

Giovanni Livera

Motivational Speaker & The Official Magician of the ...

Larry Johnson

Total Quality Management Expert, Corporate Culture S...

Kit Grant

Director of Comfort Zone Infiltration
More like Linda