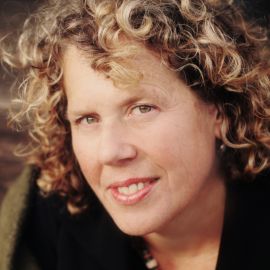 Lisa Gansky
Corporate Advisor, Marketing Expert & Author of "The Mesh: Why the Future of Business Is Sharing"
Lisa is an entrepreneur, social instigator, international speaker, author of the bestselling book, The Mesh: Why the Future of Business is Sharing, and the founder of Mesh Ventures and Instigating + Co. Mesh Ventures is dedicated to working at the intersection of urban and business innovation and the collaborative economy. Lisa speaks, writes, invests and consults on the topics of innovation and entrepreneurship including: how value is captured and distributed, rethinking value, waste and design; cities as platforms; distributed power, trust, provenance + the blockchain renaissance, and the growing global rise of entrepreneurship.
Lisa is the founder of Instigating+Co and an advisor and investor in: Bandwagon, Boundaryless, Breather, Clear Cove Systems, Edyn, Everledger, Fabl, Feastly, Food Assembly (La Ruche Qui Di Oui), Greenbiz, Honest Buildings, Miso Tasty, Munchery, Muse.ai, Neighborly, New Resource Bank, OpenRov, Science Exchange, Solar Mosaic, TaskRabbit, Traity, Tripping, Turo, and Yerdle.
Videos
---
Related Speakers View all
---
Josh Linkner

Five-Time Tech entrepreneur, Hyper-Growth CEO, New Y...

R "Ray" Wang

Founder, Chairman & Principal Analyst at Constellati...

Randi Zuckerberg

CEO & Founder of Zuckerberg Media, Author

Graham Hill

Founder of Life Edited & TreeHugger.com

Jim Carroll

One of the World's Leading Global Futurists, Trends ...

Sir Richard Branson

Businessman, Founder of Virgin Group

Tim Sanders

Bestselling Author, Technology Pioneer, Expert on Co...

Ray Kurzweil

Chairman of Kurzweil Technologies; Inventor; Futurist

Terry Jones

Digital Disruptor, Author & Venture Capitalist

Esther Dyson

Executive Founder of Way to Wellville

Clay Shirky

Expert on New Technology & Social Media, & How They ...

Jeff Jarvis

Leader in the Development of Online News & Blogging;...

David Pogue

Host of NOVA ScienceNow & Yahoo Tech Columnist

Peter Diamandis

Founder & Executive Chairman of the XPRIZE Foundatio...

Igor Beuker

World Authority on Marketing and Media

Ben Casnocha

Award-Winning Entrepreneur, Executive in Silicon Val...

Sheryl Sandberg

COO of Facebook, Bestselling Author & Founder of Lea...

Jeremy Rifkin

Leading Global Technologist, Futurist, Authority on ...

Jacqueline Novogratz

Founder & CEO of Acumen Fund

Robin Chase

Transportation Entrepreneur, Founder & Former CEO of...
More like Lisa