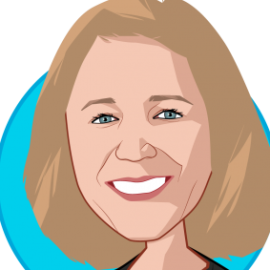 Lisa Woods
Senior Director of Health Care Benefits at Walmart
Lisa Woods serves as Senior Director of U.S. Health Care Benefits for Wal-Mart Stores, Inc. She oversees concepts of designing plan options and ensuring proper administration for a wide variety of plans and programs for about 1.1 million associates and their families. Currently, she plays an integral part in managing and designing health care benefits for all Medical, Pharmacy, Dental, and Vision Plans and includes driving innovation initiatives.
Lisa led the effort with her team to design and implement the Centers of Excellence programs for heart, spine, joint replacements, and cancer with leading quality health systems. Lisa has also worked on developing narrow network plans including direct contracting with ACO's.
In addition, Lisa serves on several Committees and Boards including several affiliated with National Business Group on Health (NBGH), Pacific Business Group on Health (PBGH), Catalyst for Payment Reform (CPR), and the Council of Employee Benefits.