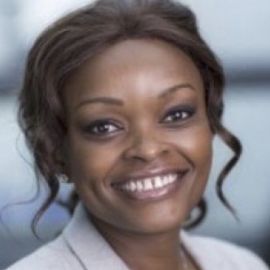 Liz Wamai is the Director of Recruiting, Global Business Functions at Facebook.
Previously, she headed talent acquisition and recruiting at Bloomberg, responsible for all key markets including the US, Latin America, Europe, Middle East, Africa, and Asia Pacific. She transitioned to Bloomberg from Merrill Lynch where she was the Managing Director for Global Campus Recruiting, responsible for leading a global approach to campus recruiting.
Wamai was also a vice president at Credit Suisse where she established a diversity recruiting program for the Investment Banking, Securities, Asset Management and Private Client Service's businesses.