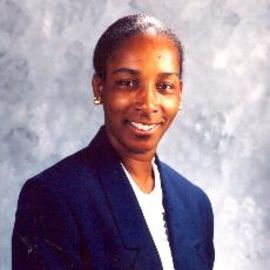 Special Olympics athlete LorettaClaiborne, a member of Special Olympics International Board of Directors, is a world-class competitor and one of the most inspirational and remarkable women of our time.
Claiborne has competed in more than 26 marathons, twice finishing with the top-100 women runners in the Boston Marathon. She won gold medals in the 1991 and 1999 Special Olympics World Games half-marathon. She communicates in four languages and holds an honorary doctorate degree from Quinnipiac University and Villanova University.
In 1996 she appeared on ESPN's "ESPY" Awards show, receiving the coveted Arthur Ashe Award for Courage. Additionally, Claiborne's life was the basis for a Wonderful World of Disney film called "The LorettaClaiborne Story".
Claiborne is a passionate advocate for people with intellectual and physical disabilities. She has traveled throughout Africa joining former President Nelson Mandela to bring awareness of the benefits of Special Olympics and to recruit new athletes as a part of Special Olympics' global growth campaign.
Videos
---