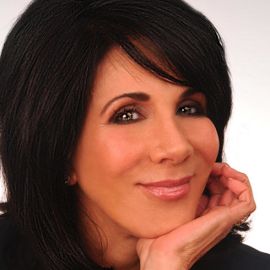 Loretta Malandro
Communication Expert & Executive Trainer on Topics of Leadership, Team Building & 100% Accountability
As CEO of Malandro Communication, Dr. Loretta Malandro is known worldwide for her expertise in organizational communication and cultural transformation. Her unique ability to identify and close the gap between ordinary and extraordinary performance has gained her powerful recognition as a leading consultant in building High Performance teams and culture.
At age 25, Loretta received her Ph.D. in Communication Theory and Research from Florida State University after completing her undergraduate work at Kent State University. She became a professor at Florida State and Arizona State Universities, teaching in the College of Communication and the College of Law.
Her academic reputation as a leading communication expert generated interest from the legal community, who approached Loretta to develop a jury selection system. This system is now considered a seminal work in the legal field. Additionally, she co-founded the International Association of Trial Consultants and worked with select law firms in major trials. At this time, an executive from the American Bar Association introduced Loretta to IBM corporate headquarters in Armonk, New York.
IBM tasked Loretta to develop leadership training models to teach executives how to manage large scale change. IBM used her systems and teaching models and Loretta traveled worldwide for them as a Top Leadership consultant and speaker.
From IBM, Malandro Communication expanded and diversified with corporations across many industries. For the past ten years, Loretta has worked exclusively with top leaders and CEO's who want to take their organizations to a new level of performance. Loretta works closely with senior management to develop the comprehensive communication and organizational roll-out required for building a High Performance culture. Malandro clients meet with great success and achieve award winning recognition. When a client employs the Malandro organization, employee engagement scores soar—climbing as much 12% in one year.
Listed in Who's Who Among American Women, Loretta was on the first International Debate Team sponsored by the United States Government and the National Speech Association. She debated in the Russian language throughout the former Soviet Union. Loretta has been awarded the top recognition by the National Speakers Association. Known worldwide as a top corporate communication expert, companies request her as a keynote speaker and presenter to large groups.
Dr. Malandro is the author of numerous research publications and six landmark books: Speak Up, Show Up, and Stand Out (McGraw Hill, November 2014), Fearless Leadership (McGraw Hill, August, 2009), Say it Right the First Time: Communication Strategies for Leaders (McGraw Hill, April 2003), Courtroom Communication Strategies, Your Every Move Talks, and Nonverbal Communication.
Videos
---
Related Speakers View all
---
Cheryl Cran

Future of Work & Change Leadership Expert; Author of...

Joel Zeff

National Speaker and Emcee, Workplace Expert, Author...

Lynne Lancaster

Co-founder of BridgeWorks; Generational Expert & Co-...

Joseph Grenny

New York Times Bestselling Author; Leading Social Sc...

Mimi Donaldson

Speech Coach & Author of "Negotiating for Dummies" a...

Rolfe Carawan

President of LifeMatters International; Accountabili...

Dr. Molly Barrow

Well-Known Relationship Expert and Author; Licensed ...

Val McLeod

Inspirational Influencer and Empowerment Speaker and...

Garrison Wynn

Comedian & Motivational Business Expert

David Stillman

Generational Expert, GenZ Guru & Best Selling Author

Yvonne Oswald

Please view power point information. If you have an...

Eileen McDargh, CSP, CPAE

Healthcare Consultant & Author of "The Resilent Spirit"

Phillip Van Hooser

Keynote Speaker, Author and Expert of Leadership

Keith Ferrazzi

CEO of Ferrazzi Greenlight, Inc. & Bestselling Autho...

Chip Eichelberger

Peak Performance, Motivation & Sales Strategist

Emory Austin

Authority on Leadership, Change & Customer Service

Connie Podesta

Expert in Changing Lives; Author of "Life Would Be E...

Jay Rifenbary

Author of "No Excuse!"

JP Pawliw-Fry

Co-Founder of the Institute for Health and Human Pot...

Sheldon Yellen

CEO, BELFOR
More like Loretta