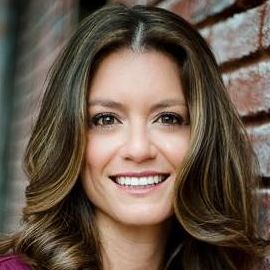 Lori Duron's memoir, "Raising My Rainbow: Adventures in Raising a Fabulous, Gender Creative Son," was recently named one of the Best Books of 2013 by Publisher's Weekly. The book is based on her hugely popular blog, RaisingMyRainbow.com, which was the first "Mommy Blog" to chronicle the daily joys, struggles and, sometimes, embarrassments of raising a gender creative child. Duron has had more than two million readers in 173 countries and her work has been read by gender studies students and faculty at more than 50 college and universities in the U.S., Canada and the U.K. A passionate and inspiring speaker, she has recently spoken at Corvallis Public Library, Oregon State University, BlogHer, and the California Association of School Counselors Annual Conference.
Duron and her blog have twice been named one of BlogHer's Voices of the Year; one of Ignite Social Media's "100 Women Bloggers You Should be Reading;" one of Circle of Moms "Top 25 SoCal Moms;" and one of Parents Magazine's blogs that are "Most Likely To…Change The World."
Duron is an often-quoted source on parenting gender creative, gender nonconforming, protogay and prehomosexual children. Media interest and coverage includes: Anderson Cooper, The BBC, The Orange County Register, KFI 640 AM, CBS – Los Angeles, MSNBC, Queerty.com, Feast of Fun, The New York Times, One4All Magazine, The Next Family, Bitch Magazine, Newsweek, BlogHer, The Mother Company, OC Weekly, The Globe and Mail, Babble, Jezebel and Amanda de Cadanet.
Duron lives with her husband and two children in a happy, messy home in Orange County.
Speech Topics
---
Raising My Rainbow: Adventures in Raising a Fabulous, Gender Creative Son
In her "Raising My Rainbow" lectures, Duron bravely speaks to the complex issues that come with parenting a gender-creative child, including:
• Understanding the differences between sex, gender, and sexuality
• How society's interpretation of gender norms (from the toys we give our children to the colors we think they should be attracted to) affect our parenting decisions
• Balancing the needs/safety of gender-conforming children and gender-creative children
• Handling the stresses of school: deciding when to tell teachers a child is gender-creative, managing bullying, negotiating "rules" for play dates
• Her thoughts on nature versus nurture
• Her hopes and concerns for her child's future, especially if her son becomes her daughter
From the constant doubting of her parenting decisions to the path to acceptance Duron and her husband took, to the effects that bullying and society's often disapproving eye have had on her family, Duron offers audiences an unforgettable story and timely wisdom for any parent or educator navigating the often challenging world of raising or teaching a gender-creative child.