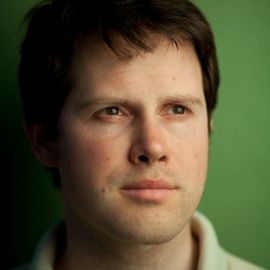 Louis-Philippe Loncke
European Adventurer 2016, Explorer, Motivational Speaker, Entrepreneur, Management Consultant
Louis-Philippe Loncke is an explorer, adventurer, project consultant, speaking coach and entrepreneur. He has degrees in engineering and management. In 2002 he was sent to Singapore for work and started scuba diving. Two year later he went to travel, dive and hike for an entire year in Australia and New Zealand. He walked totally 2000km and dived 100 times. After meeting a few explorers back in Europe, he returned to Australia to accomplish his first 3 expeditions. All world firsts.
He has done 15+ expeditions (10+ are world firsts) from solo extreme treks across deserts, long distance sea-kayaking on rivers or lakes, scientific or expeditions to raise awareness for an ecological cause. Most of his expeditions were prepared while still having a full time job as IT project consultant.
He received recognition as torchbearer for the 2012 London Olympics, Fellow of the Explorers Club, elected Fellow of the Royal Geographic Society and Ambassador for the Jane Goodall Institute in Belgium. In 2014, he was knighted by Dr. Goodall herself "Sir Iguana", knight for the Youth, the Animals and the plants at the European parliament.
He was awarded "European Adventurer of the year 2016" in Munich during the ISPO fair.
He founded KayaClean.org where any paddler who does a clean-up of a water body can register on a worldwide community map where and how many kgs of trash has been removed.
He gives motivational speeches and speaking coach. He has been speaking several for TEDx. He applies the lessons learnt in his corporate jobs to his expeditions and uses his team management experience during expeditions back into his job.
He is building a side company called MeetExplorers with services like guiding, Digital Detoxing (strangely he was a victim) experiences and film production.
Speech Topics
---
Less is more
A competitive advantage (and sustainable) To hightlight and illustrate the vision of your company in doing efforts in sustainability (part of CSR) I highlight my solo extreme expeditions and what it brought me as ideas and solutions to do more or better with less resources.
How to do deal with failure?
Cry, laugh, think, write down and come back to the errors. Turning the negative in something even more positive than if you succeeded during your first attempt.
Why a business that is sustainability oriented will succeed ? and the other fail!
A keynote about how you better be responsible because the behavior of people is changing. Motivation, values. Laws about ecology will come anyway. Put a culture of challenge or innovation in the company to be prepared for changes
The effect of stress in extreme environment. How to beat Burnout ?
During solo expeditions in deserts, scientists have measured the cognitive effect of decision taking under stress in extreme environment. The corporate world can be also extreme and employees tired. Will you burn ? When ? How to get more energy?
The 6 to 9 routine working hours of the adventurer (FUN)
A funny analogy between a day at work as employee and a day during an unsupported expedition.
Exploration and Adventure today (FUN)
Knowing the outdoor and adventure community very well. I explain what it's all about. What is exploration today, who are the fakes, why does it matter ?
Leadership & Business in Expeditions.
Based on my personal expeditions, of famous expedition like Shackelton's journey, my start-up experience and publications by professional researchers.
How to motivate yourself when you are alone?
Auto-motivation techniques for sales people on the road.
Think out of the box
How to deal with uncertainty and new challenges never done before? Be more creative.
Workshop: how to prepare a world first expedition
The analogy between a corporate project and an expedition project. Q&A. Then, in groups, we'll discuss what do we have to think of when preparing an expedition. Several groups will get a different type of expedition.