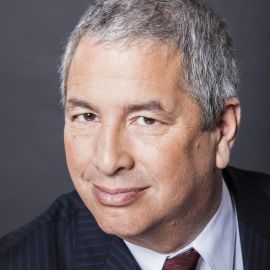 When Lucien Canton talked his way into the San Francisco emergency operations center to offer his services during the Loma Prieta earthquake he never expected that it would spark a career change that would send him to exotic locations in the Pacific and the Caribbean, involve him in Federal disaster planning at the national level and see him appointed by Mayor Willie L. Brown, Jr in 1996 as the Director of Emergency Services for San Francisco. Canton was used to reinventing himself. A career officer who left the Army to travel in Africa and earn an MBA, he had begun a promising career in private security. Nevertheless, following Loma Prieta he joined the Federal Emergency Management Agency and began a new profession as an emergency manager.
Emergency management was the perfect fit for Canton's creativity and strong people skills. He developed a reputation as a stabilizing influence in chaotic disaster operations, serving in over seventeen presidentially-declared disasters and on an elite national response team. Canton's reputation brought him to the attention of Mayor Brown and an invitation to head San Francisco's Office of Emergency Services in 1996.
Over the years, Canton has emerged as a major thought leader in emergency management, advocating the use of management concepts to professionalize a field that is often mischaracterized as a technical discipline. A frequent speaker at national conferences and guest lecturer at universities both in the United States and abroad, his book, Emergency Management: Concepts and Strategies for Effective Programs, is used as a textbook for both graduate and undergraduate courses. As a consultant, Canton specializes in helping managers lead better in crisis by understanding the human factors often overlooked in crisis planning. He also teaches clients how to adapt to and thrive in new environments. He believes that a consultant's job is to partner with the client to change the client's condition for the better.
Videos
---
Related Speakers View all
---
Michael J. Fagel, PhD.,CEM

Emergency Manager, Planner, Key Note Speaker, Ground...

Ian Moore

Improving decision making.

Jim Carroll

One of the World's Leading Global Futurists, Trends ...

Caspar Berry

Renowned Expert on Risk-Taking and Decision-Making

Stephen Koch

Professional Speaker, Climber, Snowboarder & Mountai...

Ron Broussard

STRETCHYOURSELF

Nicholas de Wolff

Digital Media & Brand Strategy; Economic & Social Tr...

Marty Stratton

Entrepreneur Spirited Speaker; Driven for Your Success!

Fredrik Haren

Idea Generation • Creativity • Innovation • Vision •...

Kevin Thompson

Inspiring, Engaging and Entertaining - transforming ...

Tim Rooney

Helping Businesses Grow Profitably and Maintain a Wi...

Candace Reese

The CEO Pundit: Empowerment Speaker, Inspirational C...

Roger Harrop

The CEO Expert, Former CEO of Forbes

The Corps Group

Corporate Speaking Group consisting of Former Milit...

Mike Jaffe

9/11 Survivor; Human WakeUp Call

Michel Neray

Principal, The Essential Message: Learn To Different...

Jean Bailey Robor

Jean Bailey Robor, award-winning author and inspirat...

Jim Cathcart

Authority on Leading People and Relationship Selling

Michelle Courtney Berry

Breakthrough Expert, Founder and CEO of LifeFlowPlan...

Claudiu Popa

Data Protection Evangelist. Trusted Risk Advisor. Re...
More like Lucien