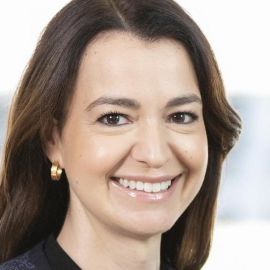 Lucy Gazmararian
Senior Manager, FinTech & Crypto Advisory at PwC
Lucy Gazmararian is a passionate member of PwC's FinTech and Crypto team based in Hong Kong. She advises clients on their overall business strategy and coordinates crypto and digital transformation related initiatives across PwC's various business units.
Gazmararian worked with numerous crypto clients globally including crypto exchanges, ICOs/STOs/stable coins, crypto funds, institutional players entering the crypto space as well as regulators/governments on crypto policies and regulations. Within the digital banking space, she has a regional role and coordinate the Firm's digital transformation proposition across APAC.
Gazmararian is Co-Chair of the FinTech Association of Hong Kong's Blockchain Committee and also sits on the Digital Assets and Blockchain committee of the Alternative Investment Manager Association (AIMA). This global senior level group is tasked with driving policy engagement, educational initiatives and operational guidance on all aspects of digital assets and distributed ledger technology.
She is also a regular keynote speaker at industry events and has presented to the Hong Kong Securities and Investment Institute, Central Banks around the world, the International Organization of Securities Commissions (IOSCO), large global banks, the top universities in Hong Kong as well as crypto events across the region such as Hong Kong Blockchain Week.
She has developed financial expertise over 15 years working for prestigious global banks and managing the wealth of both institutional and private clients based in Asia, Europe and the Middle East. Gazmararian hold a Type 6 license with the Securities and Futures Commission of Hong Kong for advising on corporate finance activities. She became a Chartered Wealth Manager in the UK in 2015 and graduated from the University of Oxford with a degree in Modern History.