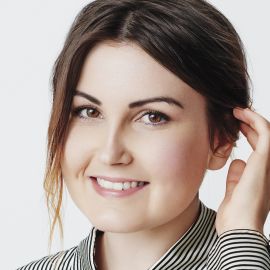 Lucy Jones is a fashion designer and founder of Seated Design. Designing exclusively for the disabled, Welsh-born Jones makes clothing for people confined to wheelchairs. Her modular pieces incorporate features like added fabric on kneecaps and elbows, zippers that run the length of the arm, and snaps and magnets that make dressing easier.
News
---
30 Under 30 2016: Art & Style - Forbes
Greycork. Furniture designers. more. Lucy Jones, 24. Fashion designer, Seated Design. more. Azede Jean-Pierre, 27. Fashion designer, Azede Jean-Pierre.