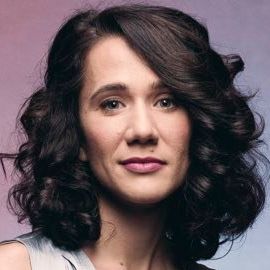 Lucy Marcil
Co-Founder of StreetCred & Provider of Economic Mobility Services; Pediatrician & Fellow at Boston Medical Center
Lucy Marcil, MD, MPH is an Assistant Professor of Pediatrics in General Pediatrics at the Boston University School of Medicine.
She is the co-founder of Boston Medical Center's (BMC) StreetCred program, which provides free tax services to families who are eligible to receive the Earned Income Tax and Child Tax Credits – all completed while they are visiting the pediatrician's office.
Dr. Marcil has found her passion working with children and creating innovative solutions to help alleviate the adversity and stress of those living in poverty. During her residency at BMC, Marcil and StreetCred co-founder, Michael Hole, MD, MBA, recognized many of their patient families were eligible for the Earned Income Tax Credit (EITC), but they weren't receiving it because they were not filing taxes, were unaware of their eligibility or were losing money to for-profit tax preparation.
Internationally, Dr. Marcil has undertaken pediatric health-systems strengthening. As a HIV/AIDS & Community Health Peace Corps volunteer in Namibia, she leveraged public-private partnerships to create a comprehensive orphan care program and girls' leadership camps. In Bangladesh, she identified community engagement methods to build maternal-child healthcare systems in urban slums. In Kenya, she consulted for Jacaranda Health to transform newborn care systems.
For her work, Dr. Marcil has been recognized with the American Academy of Pediatrics Anne E. Dyson Child Advocacy Award and the Jack Kent Cooke Foundation Quinn Prize, and has been named a Café 100, Davidson College Game Changer and 2018 TED Fellow.
Related Speakers View all
---
Kimberly Noble

Neuroscientist; Pediatrician; Director of the Neuroc...

Dr. Nadine Burke Harris

Surgeon General of California; Co-Founder and Former...

James Garbarino

Author, Psychologist, Expert on Violence & Children;...

Camara P. Jones

Expert on the Effects of Racism & Social Inequalitie...

Raj Panjabi

Co-Founder & CEO, Last Mile Health; Assistant Profes...

Paula Braveman

Director of the Center of Social Disparities in Heal...

Karen DeSalvo

Chief Health Officer, Google; Former Assistant Secre...

Rishi Manchanda

Physician, Public Health Innovator, President & CEO ...

Susan E. Craig

Trauma-Sensitive Educational Reform Advocate & Educator

Tony Iton

Senior Vice President of Healthy Communities; Lectur...

Fania Davis

Co-founder & Director of Restorative Justice for Oak...

Susan Dentzer

President & Chief Executive Officer of the Network f...

Wm. Jahmal Miller

Social Innovator; Health Equity Expert; Thought Lead...

Nadine Hachach-Haram

Co-Founder Proximie, NHS Clinical Entrepreneur Fello...

Dixon Chibanda

Psychiatrist & Director of the African Mental Health...

Erin Gruwell

Founder & Executive Director of the Freedom Writers ...

Dr. Joel Selanikio

Award-Winning Physician, Health & Technology Activis...

Chandra Ghosh Ippen

Associate Director & Dissemination Director of the C...

Jonathan Goldfinger

Pediatrician; Member of California Surgeon General A...

Len D'Avolio, PhD

CEO and Co-Founder, Cyft; Assistant Professor, Harva...
More like Lucy