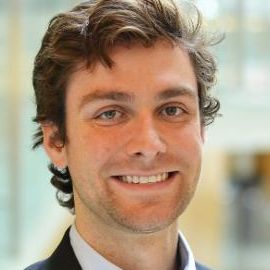 Prosthetic limbs have come a long way over the past few years thanks to advances in software and hardware. But Luke Osborn's aim is to improve them further by giving them the ability to feel. He's developed an electronic skin that can be applied to prosthetics and recreate a sense of pressure and pain.
He graduated summa cum laude from the University of Arkansas with a B.S. in mechanical engineering before receiving his M.S.E. at Johns Hopkins University in biomedical engineering, where he also received his Ph.D.
He has received international recognition for his research, including being named a 2019 Siebel Scholar and receiving the award for Best Live Demonstration at the 2017 IEEE BioCAS conference in Turin, Italy.
Videos
---