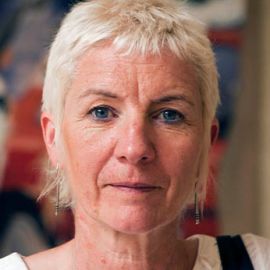 Madeleine Rees
Activist & Secretary General of the Oldest Women's Peace Organization, WILPF
Madeleine Rees is the Secretary General of the oldest women's peace organization, WILPF, and courageously exposed human rights abuses related to the sex trade in Bosnia and Herzegovina.
Rees began life as a lawyer in 1990 and within four years was made partner in a large UK law firm, specializing in discrimination law. In the UK, she also worked on behalf of both the Commission for Racial Equality and the Equal Opportunities Commission, mainly on developing strategies to establish rights under domestic law. Extending her skills to the international sphere, Rees brought cases to the European Court of Human Rights and The European Court in Luxembourg. She was cited as one of the leading lawyers in the field of discrimination in the Chambers directory of British lawyers.
In 1998 Rees began working for the Office of the High Commissioner for Human Rights (OHCHR) as the gender expert and Head of Office in Bosnia and Herzegovina. From September 2006 to April 2010, she served as the Head of the Women's Rights and Gender Unit. Supporting the OHCHR's extensive work on the issue of trafficking, Rees was a member of the expert coordination group of the trafficking task force of the Stability Pact, which was then known as the Alliance against Trafficking.
The aims of her work at the OHCHR were: To describe and outline how men and women can experience events differently, particularly in post-conflict situations. To better understand and interpret the concept of Security, by drawing on human rights law and humanitarian law. To make the human rights machinery more responsive and therefore more effective from a gender perspective.
Rees is portrayed by Vanessa Redgrave in Laryssa Kondracki's film "The Whistleblower," about Nebraska cop Kathryn Bolkovac's experience in Bosnia uncovering sex trafficking.
Speech Topics
---
Immunity and impunity in peacebuilding
UN peacekeepers and human trafficking
The rule of law and transitional justice in protecting social and economic rights
Using law to describe the different experiences of men and women, particularly in post-conflict situations