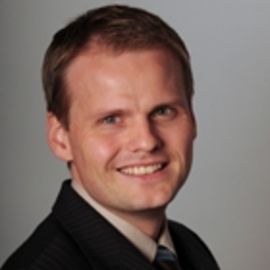 Magnus Thor Torfason
Assistant Professor of Business Administration
Magnus Thor Torfason is an assistant professor in the Entrepreneurial Management Unit, where he teaches the Entrepreneurial Manager course in the MBA required curriculum.
His research focuses on how behavior is influenced by the social structures of individuals and organizations. One research stream explores how social networks and group identities jointly affect adherence to informal societal rules and norms of behavior. Another examines the foundation and success or failure of networked organizations whose main purpose is to provide connections between other actors.
Professor Torfason received his doctoral training in management and organizational theory at Columbia Business School, and he was recognized with a best paper award at the 2009 Transatlantic Doctoral Student Conference. His research has been published in the American Sociological Review and profiled in media outlets such as Bloomberg. He earned bachelor's degrees in both computer science and electrical and electronic engineering at the University of Iceland.
Before beginning his graduate studies, Professor Torfason cofounded and served as technical director of HandPoint, a software company that develops payment and point-of-sale solutions for handheld computers.