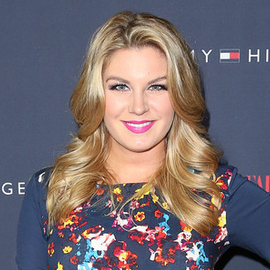 Mallory Hytes Hagan, Miss America
Miss America 2013, Mallory Hagan speaks on two topics: Child Abuse Prevention and The #BodyPositive Movement
Mallory Hagan was one of over 14,000 young women to vie for the coveted title of Miss America 2013 and its $50,000 scholarship. In January of 2013, Mallory, as Miss New York 2012, won the job of Miss America.
During her year of service, Mallory served as the official National Goodwill Ambassador for Children's Miracle Network Hospitals, the national platform partner of the Miss America Organization, visiting CMN Hospitals across the country interacting with children and families benefiting from the CMNH and Miss America partnership, in addition to speaking at numerous fundraisers, forums and charity galas.
Mallory logged approximately 160,000 miles traveling across the country to address an array of audiences on her platform: "Stop it Now: Child Sexual Abuse." Her most proud accomplishments include: Four visits to the nation's Capital to lobby the importance of funding for the Child Advocacy Centers across America with the National Children's Alliance, receiving the "Hope for Habersham" award from Boys and Girls Haven in Lexington, Kentucky and helping to raise awareness for "Erin's Law" in states like Maryland and New York.
Since Miss America, Mallory has completed a degree in Advertising, Marketing and Communications from The Fashion Institute of Technology. Today, she is completing her Bachelor's in Journalism from Auburn University and is the newest member of the Morning News team at WLTZ NBC 38 in Columbus, GA.
A lifelong advocate for the prevention of Child Abuse and a fairly new advocate for the #BodyPositive movement, Mallory continues to speak across the country about the importance of child abuse prevention, self-esteem and wellness. You an follow her journey @ItsMalloryHagan.
Videos
---
Speech Topics
---
STOP IT NOW: Child Sexual Abuse
Sharing her family story of child sexual abuse, Mallory discusses the problems child abuse can cause, the impacts on society and how prevention is possible.
#BodyPositive
Publicly attacked by peers and the media for weight gain, it is Mallory's mission to discuss how important it is to live a healthy lifestyle, love your body and how to practice self-forgiveness.
BRANDING: Personal and Proffesional
Mallory is an Advertising, Marketing and Communications graduate of The Fashion Institute of Technology in New York City, and a personal branding consultant with the company she co-founded, Define, LLC. She shares her expertise on positioning your innate strengths online, in the company, or in a classroom.
BULLYING: Turning Bystanders in to Upstanders
From childhood to adulthood, Mallory often finds herself in the position of "up-stander." In her presentation, she highlights the importance of the peer ally, respect for others and conflict resolution.