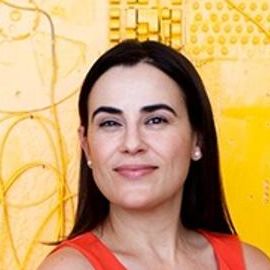 Dr. Mar Hershenson is a Co-Founder, Founding Managing Partner, and Managing Partner of Pear. Dr. Hershenson is also a Consulting Professor at Stanford University, teaching analog circuit design courses. She is an Assistant Professor in Electrical Engineering at Stanford University for almost nine years. She was an Entrepreneur-in-Residence at Foundation Capital. Dr. Hershenson joined the Foundation Capital in June 2010, bringing expertise in optimization and circuit design. She was previously a Vice President of Product Development at Magma Design Automation, where she came via the acquisition of Sabio Labs.
Dr. Hershenson was the Chief Executive Officer and a Co-Founder of Sabio Labs. Prior to that, she was the Chief Technology Officer and Co-Founder of Barcelona Design, where she commercialized her graduate research in the application of convex optimization to analog circuit design. Dr. Hershenson has also worked at leading Silicon Valley companies such as Linear Technology Corporation and Apple Computer. In 2002, Dr. Hershenson received the prestigious award TR100 Young Investigator from MIT. In 2009, she was named one of the top 10 women in microelectronics by EETimes. She has over 13 years of founder experience, having co-founded three startups in the mobile, e-commerce, enterprise software and semiconductor industries.
In 2010, Dr. Hershenson received the prestigious Marie Pistilli Women in EDA lifetime achievement award. She has been awarded eight patents and has several other patents pending. Dr. Hershenson graduated with honors with a B.S. in Electrical Engineering from the Universidad Pontificia de Comillas in Madrid, Spain, and received a M.S. and Ph.D. degrees in Electrical Engineering with a combined hardware/software focus from Stanford University.
Videos
---