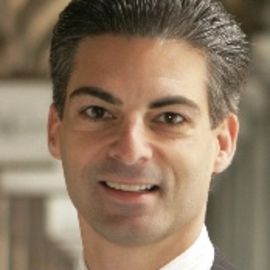 Marc Dussault
The Exponential Growth Strategist
Dr. Marc Dussault is an award-winning author, recipient of several marketing awards [Best Promotion under $500, Best Promotion Between $500 and $1,000, Best Business Graphics and Most Innovative Customer Service], an Entrepreneur of the Year Award finalist as well as a National Sales Award Winner.
Founder of numerous successful businesses (many started with NO MONEY DOWN), Dr. Dussault has experience in a wide variety of industries and geographic regions including North America, Europe, Australia and Asia Pacific. Dr. Dussault has been a public company CEO, Chaiman, Global Strategist and Director, as well as Business Development Manager of a global IT software company securing Top 50 ASX Companies as blue chip clients.
As an entrepreneur, Marc has raised millions of dollars in venture capital on the NASDAQ and ASX Stock exchanges. Dr. Dussault is a Fellow of the Australian Institute of Management as well as the recipient of the highly acclaimed Company Directors Course Diploma bestowed upon him by the well respected Australian Institute of Company Directors in 2005. He is recognized as an Associate Stockbroking by the Securities and Derivatives Industry Association of Australia.
The Internet is his most exponential tool where he has gone from $0 to $1 Million in less than 12 months, developing numerous Internet-based products that generate income 24/7 via four payment gateways in including Clickbank and Amazon.com.
Embracing a life and work balance philosophy, Marc has not had a sick day in over 20 years, has traveled to more than 36 countries while exploring some of the most exotic destinations on the planet.
Marc grew up playing ice hockey, but is now a competitive squash player with a top 10 World Masters ranking and now competes on the professional tour against opponents less than half his age.
Marc has been awarded a Bachelor of Engineering Degree, (Graduating with a Double Major in Hydraulics and Geotechnical Engineering) an Executive MBA (Graduating with Honours), completed coursework towards a Ph.D. in Entrepreneurship (In the world's only bilingual Ph.D. Program held in not one, but four universities concurrently!) with a focus on family business, organizational behavior and information technology adoption and management while he doubled his companies' sales and expanded his companies' geographic reach from North America to Europe.
He was awarded a Doctorate in Business Administration (DBA) degree in e-commerce business models, focusing on stakeholder analysis and strategic decision-making, completing his 400-page thesis (with over 700 references) in a record three months. Recently, Dr. Dussault completed a post-graduate law degree at the prestigious University of New South Wales investigating the selection of optimal tax and financial planning strategies for wealth creation and asset protection, learning the most powerful strategies sitting amongst Australian Tax Office inspectors and auditors!
Over the past 25 years Dr. Dussault has consulted for and created over two million new leads for more than 2,000 entrepreneurial companies in over 200 industries as an the exponential growth strategist to assist business owners to unshackle themselves from the day-to-day operations of their companies, catapult their success and achieve personal and financial freedom creating over $200 million in wealth for their owners and shareholders.
Speech Topics
---
ANTIMIMETICISOMORPHISM
The main theme of this presentation is how to have fun doing out-of-the-ordinary things that create extra-ordinary results with the least amount of effort and lowest cost. It focuses on lateral thinking and pushing the boundaries of traditional marketing and introduces extreme examples of exponential marketing in action. It is quite the eye-opener and catalyst, especially when delivered as a keynote presentation.
THE 1 PERCENT IMPROVEMENT DOCTRINE
Everyone wants to improve, but contrary to popular belief and many self-help gurus, taking massive action is not the tried and tested path to personal or professional success. Through colorful analogies the 1 Percent Improvement Doctrine introduces participants to a unique metaphor that explains how powerful and valuable little changes can add up to monumental, life-altering changes on the path to one's ultimate destiny.
EXPONENTIAL MARKETING FOR EXPLOSIVE GROWTH
Exponential Marketing strategies have been around for decades, but really only leveraged by a select group of dedicated a?cionados. This introductory presentation covers the 4 Elements Of Exponential Mindset Thinking as well as the 4 Steps To Unleashing Your Exponential Potential -- that resides in every business. Unlocking hidden assets and leveraging them in innovative ways is what propels companies to double and triple digit growth. The most appealing aspect is that this can be accomplished with a fraction of the personnel and ?nancial resources of traditional (advertising) marketing strategies.
Related Speakers View all
---
Christi Tasker

Social Media Branding Queen and Keynote Speaker

Alex Navas

Guiding entrepreneurs to create passionate, profitab...

Michelle Nelson

Founder and President of Back 2 Basics Marketing

Alistair Gleave

innovator, thinker and empowering speaker

Kathleen Wood

Entrepreneur, speaker, author and expert in leadersh...

Lisa Van Allen

Executive Coach and Spiritual Director to Mission-Dr...

Chris Skinner

Independent Commentator on the Financial Markets; Bl...

Jabez LeBret

Generational Speaker, Author, and Marketing Consultant

Tim Rooney

Helping Businesses Grow Profitably and Maintain a Wi...

Michel Neray

Principal, The Essential Message: Learn To Different...

Tim Sanders

Bestselling Author, Technology Pioneer, Expert on Co...

Bernard Martin

B2B & B2C Front Line Social Media Selling

Alaa Hassan

Vice President, iNetVideo.com

Pete Cashmore

Entrepreneur & Founder of Mashable

Krista Neher

Marketing Strategist, Bestselling Author, Internatio...

Michael Pantalon, Ph.D.

Clinical Psychologist and Expert on Influence

Jose Feliciano, Jr.

Jose Feliciano has been achieving the impossible for...

Marty Stratton

Entrepreneur Spirited Speaker; Driven for Your Success!

Debbie Lundberg

Author, Keynote Speaker, Facilitator, Corporate Trai...

Bradley Chapman

Improvise Adapt Overcome
More like Marc