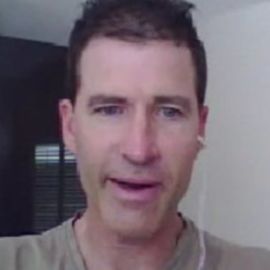 Marc Ginsberg
Former U.S. Ambassador to Morocco & Fox News correspondent
What do the latest trends and challenges in foreign affairs and global business mean for you? Will America prevail in the global war against terrorism? FOX News's Senior Global Affairs Analyst Ambassador Marc Ginsberg is one of America's most recognized and respected television analysts of frontline "business diplomacy" — the crucial intersection of cutting edge foreign affairs and its impact on global business. From Europe through the Middle East to the Far East, Amb. Ginsberg brings to his audiences a highly unusual and invaluable combination of experiences and qualifications as a global investment banker, international lawyer, media commentator, television producer, and decorated senior U.S. diplomat. Bridging the partisan divide he offers fascinating "fair and balanced" perspectives on global trouble spots and their impact on America and the corporate world. He has reported for FOX News from Europe and the Middle East and was dispatched by FOX News to Iraq twice after the invasion to assess the insurgency and the pace of reconstruction. He has testified before key Congressional committees on numerous occasions to offer advice and counsel to Congress on a wide range of international issues.
Not only are his insights informative, they are also widely heard and read around the world. In addition to his role with FOX News he appears regularly on Middle East and European media outlets and his insights are published at home and abroad in such publications as The Washington Post, the Wall Street Journal, the Financial Times, and the Weekly Standard.
As he "FOX-trots" around the world, Amb. Ginsberg, an expert on Islam, addresses the genesis of Islamic radicalism, its targets, its weaknesses and how the proliferation and interdiction of terror organizations will affect the global economy. His offers audiences penetrating insights into the future of democracy in a troubled Middle East, the role of business in the global war on terror, the role of media and 21st century communications techniques in winning the battle of hearts and minds in the Muslim world, and a penetrating investigatory look into the world's energy sector.
Ginsberg was the first U.S. Ambassador of Jewish heritage to a Middle East nation, appointed to the post by President Clinton and was the first U.S. diplomat stationed in Morocco to be awarded the Highest Order of Ouissam (a knighthood) by King Hassan II of Morocco. Having spent his formative years in Israel and the Arab world, Ginsberg is an expert on the politics and economics of this volatile region.
Ginsberg began his career as a foreign policy legislative assistant to Senator Edward Kennedy. He joined the Carter Administration as Special Assistant to the Secretary of State for White House Relations and was later appointed Deputy Senior Advisor to the President for Middle East Policy at the White House. During the 80′s Ginsberg practiced international corporate law in the U.S., the Far East and the Middle East, and is considered one of America's foremost authorities on Middle East business and trade negotiations He is also an entrepreneur, being a founding director of Sutton Place Gourmet (now Balduccis) America's largest gourmet food retail chain.
During the Gulf War, Ginsberg was a consultant to CBS, CNN and NBC news. He served as President Clinton's Deputy Press Secretary for Foreign Affairs during the 1992 campaign and transition. Following his term in Morocco, he was appointed U.S. Special Envoy for Mediterranean Security and Trade Policy. He holds many awards and serves on many prestigious boards and international task forces, including those sponsored by the Council on Foreign Relations, the Center for Strategic International Studies, the Brookings Institution, the Atlantic Council and the German Marshall Fund.
Amb. Ginsberg is currently Senior Vice President for APCO Worldwide, America's third largest independent global public affairs and strategic communications company. He is also CEO and Managing Director of Northstar Equity Group in Washington D.C a financial consulting company. Ginsberg is President of Layalina Television, America's first private producer of Arab language television programming for the Arab world and the U.S. He was born in New York and raised in Israel, Egypt, Jordan and Lebanon. He is fluent in Hebrew, Arabic and French.
Related Speakers View all
---
Jared Sichel

Jared is an award-winning journalist and senior writ...

Peter Baker

Chief New York Times White House Correspondent

George Monbiot

English writer, known for his environmental and pol...

Don Gonyea

Don Gonyea, NPR National Political Correspondent, ba...

Tom Bowman

Tom Bowman is a NPR National Desk reporter covering ...

David Weigel

Political Reporter for The Washington Post

Matt Bai

Chief Political Correspondent, The New York Times Ma...

Andy Friedman

Nation's Most Sought-after Voice on Political and Le...

Rafe Mair

Canadian Political Commentator and Author

David Leonhardt

Washington Bureau Chief, The New York Times

Bill O'Reilly

Host of "The O'Reilly Factor," Bestselling Author, a...

Silver Donald Cameron

Award-winning Writer, Environmentalist, Sailor, Jour...

George Torok

Marketing expert, presentation specialist & creativi...

Kai Bird

Globalization, Leadership, Foreign Policy Pulitzer P...

Bret Baier

FOX News Chief Political Anchor and Host, Special Re...

Dana Milbank

Op-Ed Columnist for The Washington Post

Chris Cillizza

American Political Reporter for the Washington Post...

Tom DeFrank

Legendary Journalist, Best-selling Author and Contri...

Ben Sherwood

Co-Chairman, Disney Media Networks and President, Di...

Barton Gellman

Journalist / Author
More like Marc