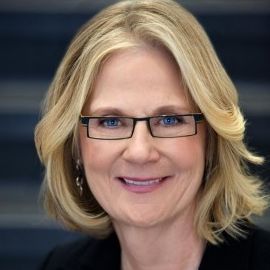 Margaret A. Neale
Adams Distinguished Professor of Management at the Stanford Graduate School of Business, Co-director of the Executive Program for Women Leaders
Margaret A. Neale is the Adams Distinguished Professor of Management at Stanford's Graduate School of Business. She was the Graduate School of Business John G. McCoy-Banc One Corporation Professor of Organizations and Dispute Resolution from 2000-2012 and a Trust Faculty Fellow in 2011-2012 and in 2000-2001. From 1997-2000, she was the Academic Associate Dean of the Graduate School of Business at Stanford University.
Prior to joining Stanford's faculty in 1995, she was the J.L. and Helen Kellogg Distinguished Professor of Dispute Resolution and Organizations at the J.L. Kellogg Graduate School of Management at Northwestern University. She received her Bachelor's degree in Pharmacy from Northeast Louisiana University, her Master's degrees from the Medical College of Virginia and Virginia Commonwealth University and her PhD in Business Administration from the University of Texas. She began her academic career as a member of the faculty at the Eller School of Management of the University of Arizona.
Professor Neale's major research interests include bargaining and negotiation, distributed work groups, and team composition, learning, and performance. She is the author of over 70 articles on these topics and is a coauthor of three books: "Organizational Behavior: A Management Challenge" (third edition) (with L. Stroh and G. Northcraft) (Erlbaum Press, 2002); "Cognition and Rationality in Negotiation" (with M.H. Bazerman) (Free Press, 1991); "Negotiating Rationally" (with M.H. Bazerman) (Free Press, 1992); and one research series, "Research on Managing in Groups and Teams" (with Elizabeth Mannix) (Emerald Press). She is or has served on the editorial boards of the Administrative Science Quarterly, Journal of Applied Psychology, Organizational Behavior and Human Decision Processes, International Journal of Conflict Management, and Human Resource Management Review.
In addition to her teaching and research activities, Professor Neale has conducted executive seminars and management development programs in the United States, United Kingdom, Australia, Holland, Switzerland, Brazil, Thailand, France, Canada, Nicaragua, the People's Republic of China, Hong Kong, United Arab Emirates, Mexico, Israel, and Jamaica for public agencies, city governments, health care and trade associations, universities, small businesses and Fortune 500 corporations in the area of negotiation skills, managerial decision making, managing teams, and workforce diversity. She is the faculty director of three executive programs at Stanford University: Influence and Negotiation Strategies, Managing Teams for Innovation and Success, and the Executive Program for Women Leaders.
Books
---
Related Speakers View all
---
Susan McPherson

Author of "The Lost Art of Connecting," CEO, Philant...

Polly LaBarre

Founding Member of the Fast Company Magazine, Co-Fou...

Dr. Lois Frankel

Executive Coach & Best-selling Author of "Nice Girls...

Libby Gill

Leadership Expert, Executive Coach & Award-Winning A...

Carly Fiorina

Businesswoman, First Woman to Lead a Fortune Top 20 ...

Gail Evans

Former CNN Executive & Best-Selling Author; Diversit...

Emory Austin

Authority on Leadership, Change & Customer Service

Kristie Kennedy

Women's Worth & Wellness Expert, TEDx Audacious Lead...

Tania Luna

Leadership Trainer, Researcher, Author & Co-founder ...

Cheryl Bachelder

Former CEO of Popeyes Louisiana Kitchen, Inc. & Aut...

Pamela Ryckman

Keynote Speaker, Journalist and Author of "Stiletto ...

Debora Spar

President of Barnard College; Author, "Wonder Women...

Nancy T. Nguyen

Hit-and-Run Survivor; Crowned 2011 Miss Corporate Am...

Pattie Sellers

Chair of Fortune's Most Powerful Women & Award-Winni...

Kare Anderson

Emmy-Winner, Connective Behavior, Columnist, Author ...

Melissa Thomas-Hunt

Associate Professor of Business Administration, Univ...

Deanna Mulligan

President & CEO of The Guardian Life Insurance Compa...

Gail Boudreaux

President & CEO of Anthem, Inc.

Sally Blount

Dean of the Kellogg School of Management at Northwes...

Gina Bianchini

Serial Entrepreneur, Columnist & Thought Leader; Fou...
More like Margaret