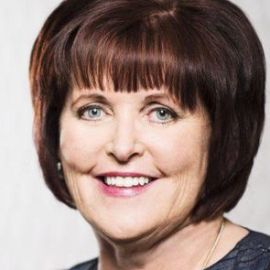 As President and Chief Executive Officer of Synchrony Financial, Margaret Keane brings with her a passion for emerging technology and employee development, both of which have solidified her reputation as a leader in the field.
Keane is also the CEO and president of Retail Consumer Finance in Americas, since November 29, 2005. When Synchrony was spun off from General Electric as an independent bank, it became the most valuable bank in the US run by a woman. Keane is one of only two women, the other being Beth Mooney of KeyCorp, who lead an independently traded US bank whose value is over $10 billion
Margaret led the Retail Card platform at GE Capital as President and CEO beginning in 2004, later expanding her responsibilities to become President and CEO of the GE Capital Retail Finance business in 2011. In her 18 years at GE Capital, she held additional leadership roles spanning consumer finance, vendor financial services, operations and quality. She began her career at Citibank, where she provided leadership in Sales, Marketing and Operations over the course of 16 years.
As a leader, Margaret is also known for championing her employees, having initiated several development programs at GE Capital and serving on the cabinet of the GE Women's Network. She expanded the business focus on ecommerce and mobile capabilities, developing new tools for business clients and consumers alike.
Keane attended St. John's University in Queens, New York, where she earned a BA in government and politics in 1981 and her MBA in 1987.