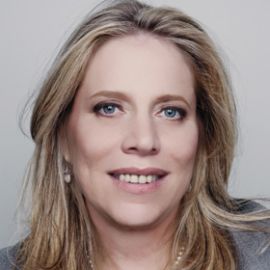 Marian Salzman
CEO, Havas PR North America, Business Visionary & Trendspotter
Named one of the world's top five trendspotters, Marian Salzman, CEO of Havas PR North America – an entrepreneurial agency collective ranked ninth in the world – was recently named to The Holmes Report's inaugural In2 Innovator 25 list and was PRWeek's 2011 PR Professional of the Year, among many other top honors. Before heading Havas PR, she was CMO at Porter Novelli, CMO at JWT Worldwide and CSO at Euro RSCG Worldwide. Among her most famous consumer campaigns are the launch of the metrosexual to create a marketplace for SAB Miller's Peroni, Pepsi's "It's Like This" and "It's America Online." She co-founded Cyberdialogue – the world's first online market research company – in 1992. Salzman was named to New York magazine's first "Cyber 60" list in 1995 and the following year, Fast Company said she was keeper of one of the best job titles on the planet: Director, Department of the Future.
Salzman has executed thought leadership, reputation management and social media programs, including heading up the creation of Porter's pop-up agency Jack + Bill, which in one year won the top awards from PRWeek, SABRE and Bulldog Reporter.
Her four-part series on the brain for the Huffington Post won a 2011 Bronze SABRE award for Speech or Bylined Article and an honorable mention from the PR News Platinum PR Awards; it was also one of many blog posts that led to other top blogging honors from Bulldog Reporter, PR News and the Golden Bridge Awards. In addition, Salzman has blogged regularly at Forbes.com, the Holmes Report, Adweek/Aol's Fuel the Future, CNBC.com and numerous agency blogs run by Havas PR North America.
Salzman is an adviser to the Berlin School of Creative Leadership's M.B.A. program, author of 14 books published in more than 20 languages including Chinese, Norwegian, Portuguese and Spanish, sits on the board of directors of the Bob Woodruff Foundation, which assists injured US service members returning from war, and an honors graduate of Brown University, for which she has served as a mentor to Brown Women in Business since 2006. Her most notable campaign in the past few years was Wyclef Jean's short-lived run for president of his ravaged homeland. Despite 70 percent approval ratings and more than 10 billion media impressions, the musician-turned-philanthropist was disqualified by Haiti's ruling cast of characters.
Called "the queen of cool," Salzman is a true visionary with a keen eye for trends. She helps audiences identify the driving forces behind today and the future, plan for long-term commercial success, manage change by providing insight into the drivers of key business, consumer, and social trends, and discover unexpected opportunities that can help transform businesses.
Videos
---
Speech Topics
---
Future Trends
Knowing what the future holds isn't just a great party trick; it has many implications for companies, brands, and their consumers, especially in an economy in which every dollar (and follower) counts. In today's "always on" culture of information overload, Marian Salzman's trendspotting acuity has only become more honed, and necessary, for making sense of it all. Her provocative, bespoke presentations showcase her extreme knowledge of all things topical and ability to relate intimately to anyone – propelling audiences to not only enhance their business or themselves but also watch for smart trends as they engage in their own world.
Sample speaking topics include:
Trends for the Near Future: Ten Trends That Will Redefine the Next Three to Five Years Marian has been spotting trends for almost two decades. She is best known for launching metrosexual mania in 2003, but she also created several other buzzes, including "It's America Online," "globesity" and "millennium blue." Marian talks about how spotting trends means tracking people, social momentum, brands, economies, companies — big business for people in many industries who need to be thinking ahead, for themselves and clients. Some of her more recent trends include the surreality of life, hyperlocal as the new global, a lack of real intimacy in the era of "friends" and emo bling, hyperpolarization, cyberdisinhibition, kidsploitation and beware the mobmedia.
Millennials: The Generation Making the Next Loudest Boom In 2007, Marian told 60 Minutes that millennials, people age 18 to 25, could be incorrigible. "You can't really ask them to live and breathe the company," she told Morley Safer, "because they're living and breathing themselves – and that keeps them very busy." And now? She has never been as optimistic about the power of young minds. People under 30 changed the way we communicate (see the founders of Google and Facebook) and helped propel Barack Obama into the presidency. They have a genuine passion for good, forcing businesses to clean up their act and pay up on their promises of social responsibility. And they are energetic and passionate about their own power (with the help of social media) to change the world.
Consumerism in the Age of Less is More The world has seen its share of change lately. Now, a New Consumerism is taking hold. People around the world are making changes to simplify their finances, their consumption, their lives—because it makes them feel good. Significant portions of the populations in seven markets are trading hyperconsumerism for a consumption that's more subdued, considered and sane, according to a survey by Euro RSCG Worldwide (now Havas Worldwide). Four paradigms underlie the shift: rightsizing (owning less stuff), growing up (gaining control and accepting personal responsibility), seeking purposeful pleasure (being aware of their capacity to influence by what they buy) and embracing substance (finding what's real).
Teenagents and How They Are Reshaping... Everything Teenagers are at a new frontier of social culture. They're changing the field of marketing, altering communications, inventing new lexicons and adopting still-embryonic innovations. Once we were impressed, maybe even a little confounded, when a teen guided us through a new social technology. But today the situation is far beyond that. Teens are the ones who are inventing, not guiding; they're creating, not using. The teens of today have never known a world without hyperconnectivity. They're finding that the moment they possess two critical things they never had before—the tools of social power and a reason to use them—they are transformed. And so is the rest of society because of it.
Headstrong: How a Brain Tumor Made Me Stronger, Smarter & Saner
In spring 2007, Marian was diagnosed with a brain tumor called a meningioma. A frequent-flying top ad executive at the time, she was also keeping up a full schedule of media appearances and international speaking engagements. Surgery followed, along with a successful recovery, but not without bumps in the road—and life changes, including a career switch to PR and a realignment of her philanthropic priorities. Marian's experience also changed her approach to creativity, making her more analytical and open to collaboration at work. It led her to re-examine the concept of braininess in today's world. And it made her ponder technology addictions, the information onslaught, multitasking—all au courant subjects that affect everyone, not just brain tumor patients.
Lessons from Hurricane Wyclef
In August 2010, Marian experienced what she calls a phenomenon. That's not a small statement, coming from someone who has spent two decades navigating hairpin turns in the world of advertising and, more recently, PR. As the leader of Wyclef Jean's media and PR team during his month long bid for the presidency of Haiti—and who shepherded the campaign's 11 billion total media impressions—she learned a few things. Among them: Never underestimate the media feeding frenzy; details are everything when working with the media; strategy and preparedness are important in any kind of campaign, but so are proactive thinking and course correcting; and honesty is the only policy.
The Future of Retailing
Social media and a return to local community are putting retail stores in a strange but exciting place. What's needed now is an intelligent approach to retail that is supremely mindful of the customer, maybe even to a greater extent than a store's product. The rise of consumer social consciousness, the increasing importance of real-time communications, the blurring of public spaces and the spread of social media into all aspects of life are wrenching much-needed change and innovation into retail. Eight trends include mobile retail, augmented reality, the Zara effect, politics and sector blurring.
New Attitudes, Hours, Tools & Tactics
Three areas make up the core of today's new business strategy, in Marian's mind: Learning, Now and the Five C's. Learning includes treating the agency/business as its own most precious client (while nurturing true clients), knowing that both paid time off and workaholics are enemies of greatness, making training the corporate caffeine, and understanding Twitterville and causes as place for silent selling. Part of Now includes her Now acronym: YWC (Yes, We Can), because anything is possible. And the Five C's? Constant communications, cross-channel merchandising, collaboration, corrections and conversational currency. Hear more to understand her bottom line: "Because good enough is not good at all."