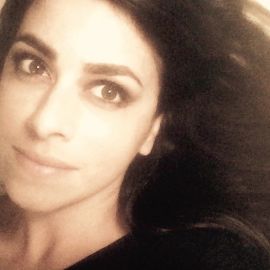 Marianella Cordero
Journalist and marathoner. TV radio personality, blogger. Motivational speaker, after getting a Pacemaker she came back to running marathons again in less than 9 months. Will power, running, health, empowering women.
With 18 years of experience in national media, Marianella Cordero has a solid career in journalism as a writer, editor and producer for radio and TV. She has also a respected profile on social media and began blogging in 2010 at unavueltaalamanzana.com, her personal journey to the NY Marathon and other marathons and running. Last february she was rushed to the ER, for bradicardia. So, she got a pacemaker, but her heart condition did not stop her from running again. 9 months after the pacemaker, she has already run 2 marathons. Total, 7 marathons so far in her life. 2 as a pacemaker patient.
She´s had the opportunity to interview Deepak Chopra, Queen Noor, and the well known comedian and writer Chespirito. She speaks Spanish, English, Italian, French and little Portuguese.
Creative and fast paced, this is a reporter who has also experience on live coverage, on camera and live radio shows, and has improvisation skills for developing stories and assignments. Currently works as Editor-in-chief of HELLO! Magazine for Central America.
Speech Topics
---
YES, YOU CAN RUN A MARATHON
Motivational piece about how any person with will power can run a marathon, and become a runner from 0 to 26.2 miles.
HAVING A PACEMAKER IS NOT AN EXCUSE, IT´S JUST A HEART CONDITION
Can you be normal with a device makeing your heart beat? Oh, yes.
My experience as a pacemaker patient.