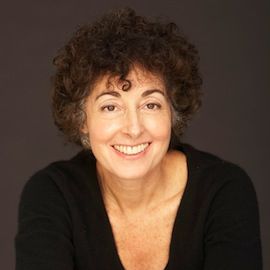 Marilyn carves out innovative pathways to productivity. She draws on her extensive consulting and coaching experience, her academic originality, and the power of traditional wisdom to create valuable learning experiences for a wide range of people. She brings thoughtful integrative approaches to a wide range of individual, team and organizational clients. She helps her clients learn new ways to enhance their energy, focus and joy as they engage with their creative (and their boring) work.
Marilyn is always learning from her own and others' experiences. Overwhelm has led her to significant burnout and a need to completely rethink her approach to getting things done. Marilyn has learned a lot from her own experiences with ADD and being the mom of an ADHD kid. She has learned how to look at challenges as assets and to develop profound self-knowledge as a way of navigating this non-stop world.
Marilyn earned a Ph.D from Yale University in Organizational Behavior and an M.B.A. from Cornell. She has taught at Colby College, the Hebrew University of Jerusalem School of Public Health Yale School of Medicine and the Mass General Institute for Health Professions. She was selected as a top 100 Leadership Speaker by Inc.com for 2018
Marilyn lives in the Bay Area with her husband and teen-age son. They have a flourishing fig tree and a fragrant herb garden in their back-yard.
Videos
---