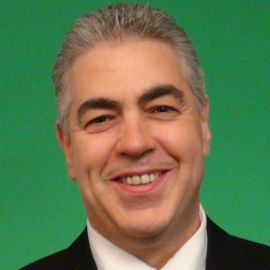 At the age of fourteen, Mario launches his first business, breeding and selling rabbits. He discovered the power of duplication.
At the age of 18, he was asked to train people in the area of sales. He sold: vacuum cleaners, cook-ware, security systems, consumer electronics and more. Regularly ranks as TOP seller in an organization of hundreds.
In 1990, Mario begins giving seminars and speeches in French and in English each week. He was invited as lecturer in most Canadian cities, several US cities and even in Asia. He has served on several boards and committees to develop and improve systems and the success of all. After a few years, became the leader of a team of thousands of people spread around the globe, Canada, United States of America, United Kingdom, Australia, Hong Kong etc.
With his team in 1999, he reached the 'TOP 10' in income in Canada and beat speed records:
Member of a National Committee to assert the interests of 30.000 people
Written numerous articles and monthly newsletters
Organizes newsgroups by email and creates an automated training system
Chosen by his peers to receive the Team Spirit Award
Elected to the Founders Council for the most powerful team in the industry at the time
National Training Director and Corporate trainer, committed to train leaders from Vancouver to Halifax
He hosts weekly training sessions and special events for groups up to 1000 people. In 2000, in Dallas, Texas he entertains a group of 10.000 people and receives a massive ovation! In 2001, with his team, he reaches the number one income position!
Committed to create and develop a training system and efficient duplication including training manuals CD's etc. Creates and develops the presentations and the new builders success kit. Result: 30.000 representatives and over 200.000 customers in 2 years.
He founded a new team in 2002, THETOPTEAM and earns high recognition for his contribution to the explosion of an organization that existed for 6 years. He continues to train entrepreneurs and LEADERS from across Canada; some have become financially independent in less than one year.
Trainer, Coach, Public Speaker and Consultant. He becomes co-author with dr. Deepak Chopra and dr. Wayne Dyer for his first book: 'Giving Gratitude'. His second book with dr. Wayne Dyer is titled 'A Power Within'.
Topics
The secrets of communication: My animal personality, how to get what I really want!
Women & men: Working together¦ The male/female differences¦ A working advantage?
Manage-hour: Effective time management. Tomorrow, what do you wish you could have done today?
Mega-self Confidence: Now... I can!
My attitude of gratitude: How to be grateful for all of it¦ All the time!
The power of my subconscious mind: I think¦ Therefore, I create! The secret behind the secret!
My goals & my values: I choose what matters and why!
The seven secrets of inner peace: How to reach inner peace and keep it!
Leadership: Making a difference. Maximize your influence!
Training for trainers and presenters: How to increase the impact of your message!